Tower Crane Index deadline extension
By Alex Dahm08 August 2017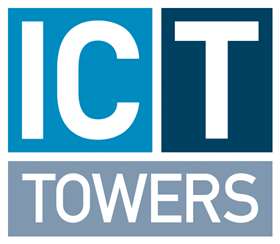 The deadline for entry to International Cranes and Specialized Transport magazine's listing of the world's largest tower crane owning companies - the Tower Index 2017 - has been extended. If you wish to be included, please send the form in immediately!
The Tower Crane Index ranks the biggest tower crane owning companies by their IC Tower Index value. This figure is obtained by adding together the maximum load moment rating, in tonne-metres, of all tower cranes in the fleet. Please ensure that figures for the IC Tower Index are maximum load moment ratings in tonne-metres.
The listing must only include cranes that you will actually have in your fleet on 1 August 2017. Please do not include cranes you have on order but are yet to receive, or cranes you have sold out of the fleet.
The deadline for submitting information is now!
Please send your entry forms, fleet lists and pictures to the editor, Alex Dahm, by email: alex.dahm@khl.com or by post to: Alex Dahm, KHL Group, Southfields, Southview Road, Wadhurst, East Sussex, TN5 6TP, United Kingdom or by fax on: +44 1892 784086.
Editor's notes on the IC Tower Index
1. IC Tower Index figures should be given as a maximum load moment rating in tonne-metres.
2. The IC Tower Index should include all tower cranes that are in your fleet as at 1 August this year. Do not include cranes that you have ordered but that have not yet been delivered.
3. To help illustrate the IC Tower Index editorial in the magazine you could include some photographs, perhaps showing your cranes in action, which will be considered for publication.
If you have any questions please contact the editor, Alex Dahm: alex.dahm@khl.com
or Christian Shelton, deputy editor: christian.shelton@khl.com
Supporting documents
Click links below to download and view individual files.