World Crane Championship 2018
By Christian Shelton13 March 2018
Entry is now open for the third World Crane Championship, organised by hydraulic crane manufacturer Hiab. According to Hiab, the competition offers loader crane operators around the world the opportunity to showcase their skills and test their abilities against their peers.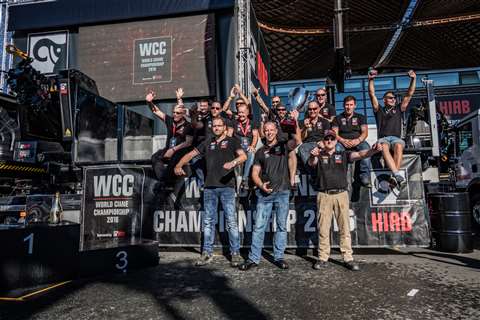 Using a Hiab X-HiPro 232 crane, operators have to move water cans off a truck and around a circuit of obstacles as accurately and quickly as possible. The operator with the lowest time and fewest faults wins the title, and takes home a prize worth €25,000.
The first qualification rounds for the 2018 contest take place in Germany and Austria in early March. To date, there are entries from: Finland; Sweden; Norway; Denmark; Austria; Switzerland; Italy; the Netherlands; Germany; Belgium; the UK; Ireland; Spain; France; Poland; Slovenia; and Israel.
The final will take place at the IAA Commercial Vehicle Show in Hannover, Germany, on 22 and 23 September 2018.
For more information, and to sign up to compete in the qualification rounds, see: www.worldcranechampionship.com