Linden Comansa America recognized for industry support
Linden Comansa America received a Longevity Award from the Specialized Carriers & Rigging Association at its Annual Conference in Boca Raton, FL this April. SC&RA is an international organization comprised of more than 1,350 members from 46 nations.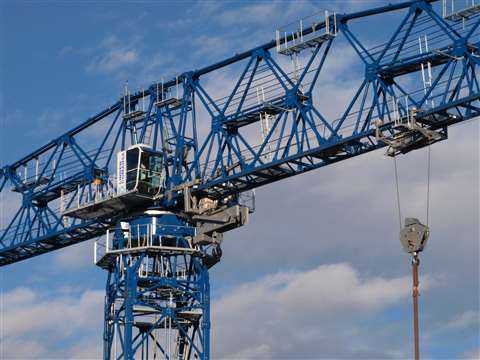 SC&RA's Longevity Awards are presented to member companies for their longtime support and dedication to the Association and its mission. Linden Comansa America (LCA) was recognized with the Five Year Award.

"We are honored to receive this award, as it demonstrates our continued commitment to the industry and the importance of safety initiatives," said Bill Carbeau, VP business development, LCA.
Linden Comansa is a leading worldwide manufacturer of tower cranes, with facilities in Spain, China and North America. Linden Comansa America (LCA) is the exclusive North American distribution and service company located in Pineville, North Carolina, and is responsible for sales, engineering, training as well as parts and service for the North American market. The organization also has a Northwest Rental Division in Centralia, Washington to service the states of Washington, Oregon and Idaho.