Zoomlion buys Wilbert
By Christian Shelton10 December 2018
German manufacturer of top slewing tower cranes Wilbert will be bought by Chinese construction machinery manufacturer Zoomlion.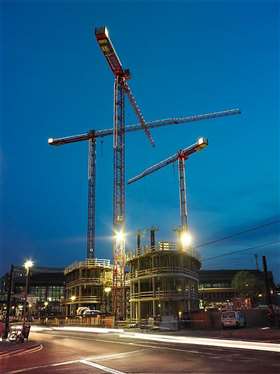 According to Wilbert, Zoomlion is looking for access to the European market through the acquisition. Wilbert said it will remain a Germany-based tower crane manufacturer and rental company; however, with the takeover, it hopes to "advance the targeted expansion of the capital-intensive core business in Germany and internationally".
Commenting on the move from the Zoomlion perspective, Matthew Dobbs, Zoomlion director of sales and marketing, North America, said, "Zoomlion's acquisition of Wilbert tower cranes is in alignment with Zoomlion's commitment of serving customers and expanding our presence in different market segments.
"This targeted acquisition provides the platform for our aggressive market share growth for tower cranes in Europe, special projects, the North American market, and strategic accounts along with our existing models.
"Wilbert is a well known brand for quality, engineering, and customer satisfaction. It blends well into our product portfolio and we are happy to merge them into the Zoomlion family."