US$3.3 billion road contract awarded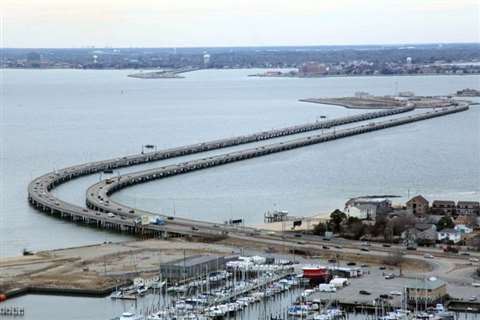 Contractors Dragados USA and French Vinci have been awarded a contract to design and build sections of road in Virginia, US.
The contract will cover 5.3km worth of new tunnels and viaducts over the sea, as well as making 14.5km of existing roads wider on the I-64.
The project, which has been valued at US$3.29 billion, is expected to consist of 18 months of design studies and 56 months of works.
Awarded by the Governor of the State of Virginia, the task sets out a joint venture for Dragados USA (42%), VINCI Construction Grands Projects with Dodin Campenon Bernard, both VINCI subsidiaries (33%), and Flatiron (25%).
The new works involve digging two tunnels, both 2.4km long, between two artificial islands using a variable density tunnel boring machine with a diameter of 13.56m. The islands are planned to be connected by two viaducts over the sea.
The overall aim of the project is to reduce congestion on the existing traffic network. The road currently in use was built in 1976 and is used by over 100,000 vehicles each day.