Discussing rental platforms
During the last ERA Convention, on 15 and 16 May in Madrid, two sessions of workshops were scheduled to allow delegates to attend more than one workshop. Those workshops were organised by four ERA Committees/Working Groups: the Technical, Promotion and Sustainability Committees and the Future Group.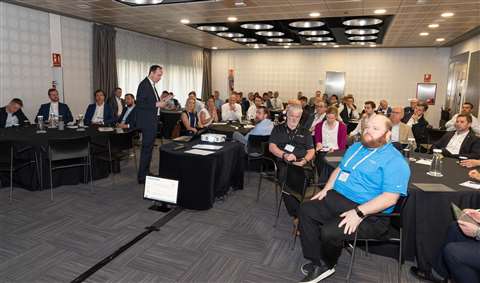 The members of the Technical Committee asked participants to debate around two questions, both related to the topic of the Convention, "Rental: A Sharing Economy". The first debate was aimed at identifying the differences between a rental company and a rental platform when it comes to equipment. The second discussion addressed the specificities of rental companies among the Sharing Economy players as partners of OEMs.
The question was asked if rental platforms are a digital disruption to business or if they are a channel in rental. Many discussion groups stated that both channels have their place, proposing a different value proposition. The platforms have some benefits for the traditional rental companies (extension of market reach, new market shares, improvement of fleet utilization, etc.).
As a conclusion, the participants agreed that the platforms can best serve commodity rentals (excavators, booms, etc.). When the needs are more specific or when the rental requires information to select the right products for the job, the rental companies are best placed to serve the needs of customers.
The outputs collected in this workshop will be reviewed by the Technical Committee during their next meeting in October.
The Technical Committee is open to ERA members and more information can be found about the Committee and its works on the ERA website, https://erarental.org/en/committees/equipment-technology. If some rental companies are interested in joining the Committee, please contact the ERA team at era@erarental.org.