Truly understanding customers: SC&RA comment July 2019
By Joel Dandrea07 August 2019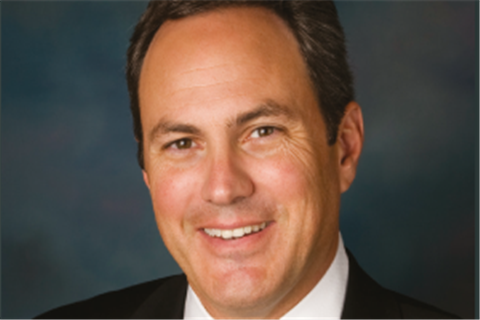 SC&RA members offer up a wide range of product and services. With almost any job the ultimate aim after safety is meeting customer needs. Customer neglect, however, still creeps into the process more than we care to admit.
No matter how productive we think we are, there are times when we could benefit from asking ourselves: are we neglecting our customers at any point within our processes, and is such neglect compromising current, or even future, relationships?
We work hard to satisfy our customers, but how hard do we work to truly understand them? Some business and marketing experts say such a difference can be subtle, but also enormous in its ability to foster customer loyalty as well as attract new clients.
According to Teradata, an industry-leading provider of database and analytics-related software and services, only 41 percent of marketing executives are using customer engagement data to inform their marketing strategy. This indicates that many companies are missing out on a comprehensive understanding of their customers, which can be key to achieving core business goals.
So how do we understand our customers more comprehensively to both solidify loyalty and secure new clientele?
Valuable Insight
Real-time engagement has become easier and easier thanks to technology and the resulting tools. Talking to customers as they browse your website is incredibly productive regarding their insight, needs and concerns. It also allows your sales team to look for patterns that emerge through various customer interactions.
Getting customers on the phone regularly is also an enormous boost to understanding them more deeply, and again, understanding not just their needs and experiences, but looking for similarities with other clients, or future clients. Never discount the value of a follow-up survey. Encourage customers to share their thoughts and opinions by including a customer satisfaction survey throughout a project, and especially when complete.
Analytics is also a valuable insight tool baked right into your website. From clicking on a link to reading through a webpage, every customer action offers valuable insight into customer behaviour. Tools like Google Analytics, and similar options, gather a wealth of insight on user behaviour, how long they stay, when they leave, where they spend more time and much more.
The behavioural data you collect should lead you to conclusions about what your audience doesn't understand, what they do and don't like and how you can create a stronger website experience. For example, if people had trouble navigating to a certain sales page, adjust the interface to allow for a more user-friendly experience.
If there's a page people spend more time on than others, analyse that page's content to see what's retaining people's attention. Most importantly, if there's a page with a high bounce rate, try to see what's making people leave.
In addition, looking ahead is just as important to customer engagement as paying attention in the present. Using predictive modelling software helps identify patterns to eventually inform the types of decisions customers make. Once you've gathered a wealth of insight particular to a certain customer, it allows you to use behavioural data, including information you've gleaned from non-digital conversations, to understand what they find most valuable over time, and which parts of a user experience or overall process they didn't prefer.
And don't forget to keep an eye on market trends and analysis, which can allow you to understand what companies in your space are finding out or implementing with their customer base. Whether its products, services or both, we only ever benefit by understanding as much as we can about our audience and developing strategies to best suit their needs.