All Bridges Articles
The Argentine government has launched a new national infrastructure plan, the Plan Estratégico Territorial (PET) 2008-2016 (Territorial Strategic Plan).
A new bridge which will link Hong Kong, Macao and the western Chinese province of Guangdong has been given the go-ahead after the three governments of Guangdong, Hong Kong Special Administrative Region (HKSAR) and Macao Special Administrative Region (Macao SAR) agreed a HK$ 60 billion (US$ 7.7 billion) financing deal for its construction, according to local media reports.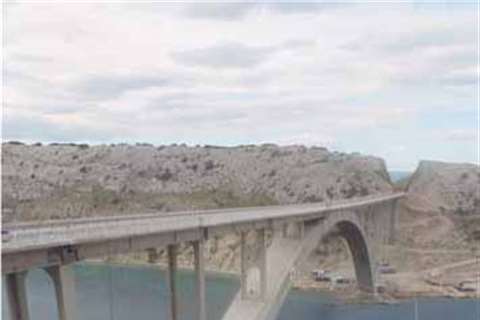 Conjet AB's hydrodemolition equipment has been used during the replacement of the salt-corroded concrete structure of the double arch Kirk Bridge in Croatia.
Sheikh Tarek Mohammed Bin Laden has announced plans to build a 27.5 km bridge linking Yemen and Djibouti on the Horn of Africa in a bid to connect the Middle East and Africa. the bridge, dubbed "the bridge of the century", would be the longest in the world, cost US$ 20.6 billion and include a highway and rail links.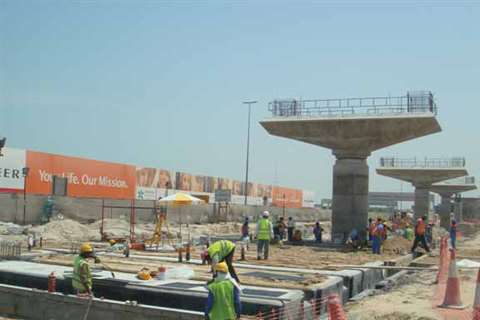 Infrastructure investment is a key driver in the next phase of the Middle East's economic development with airports, roads and rail links all set to play a part. Richard High reports.
Following the announcement of a sixth crossing at Dubai's Creek earlier this week, US-based FXFOWLE International has unveiled the winning designs for the iconic structure.
Construction of the second bridge across the Danube river between Bulgaria and Romania will start in April this year, according to an announcement by Transport Minister Petar Moutafchiev, reports Bulgaria's Focus news agency.
The Mexican government is to invest MXN 12 billion (US$ 1.11 billion) in an effort to fast-track the modernisation of the Durango-Mazatlán highway, according to a report in local paper El Semanario.
The Egyptian Government has announced plans to build a new road and pedestrian bridge over the River Nile at Jinja. The link will replace the Nalubaale Bridge, which was opened in 1954, and is now said to be in need of "emergency repairs".
Eight countries in Central Asia have signed–up to a US$ 18.7 billion strategy to develop transport infrastructure in the region. Afghanistan, Azerbaijan, China, Kazakhstan, Kyrgyz Republic, Mongolia, Tajikistan and Uzbekistan, supported by the Asian Development Bank (ADB) and other lending institutions, want to make the region a vital transit route for trade between Europe and Asia – a modern–day equivalent of the ancient Silk Road.
Colombia is currently enjoying unprecedented economic growth, +6.8% in 2006, and President Alvaro Uribe's decision to implement widespread infrastructure investment, alongside international initiatives, looks like continuing the trend, good news for contractors and equipment manufacturers. Richard High reports.
Placing a bridge in only four hours on one of Madrid's most important highways was the challenge undertaken by Transportes y Gruas Aguado. It was precise work that involved special transport teams and big cranes on a complicated jobsite. Alberto Quijano reports