All Mobile - All-terrain Articles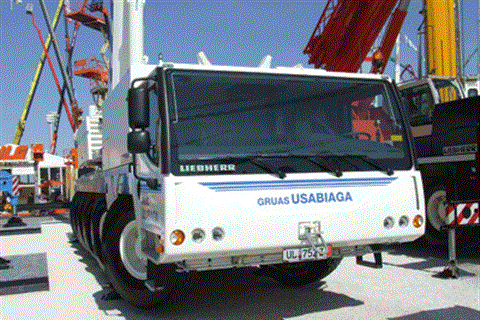 Liebherr unveiled a new 150 tonne capacity, six-axle all terrain crane at the SMOPyC exhibition in Spain in late April
Mobile crane rental company McGovern in the UK has taken delivery of a 40 tonne capacity Terex Demag TC 40L truck crane, the first of its type in the UK market
Grove's GTK1100 completed its inaugural lift series at Repower Systems' Ilshofen wind turbine power station, Germany at the end of last year.
Terex Demag in Germany has launched the 300 tonne capacity AC 300/6 telescopic wheeled mobile crane. The manufacturer claims it is the most powerful mobile crane in its class.
Construction specialist DTMT in Western Australia has expanded its all terrain crane fleet for application in mining, industrial and civil construction.