All Van-Mounted Platforms Articles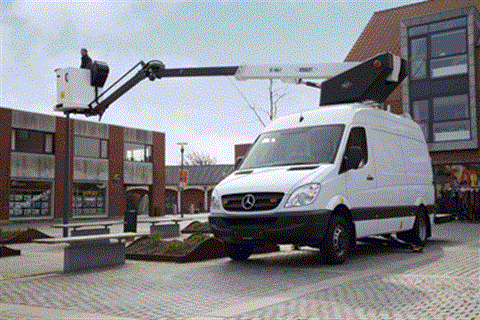 Last week Time International introduced distributors from all over the world to 12 new Versalift models these are a line of light duty van mounts and another of heavy duty van mounts.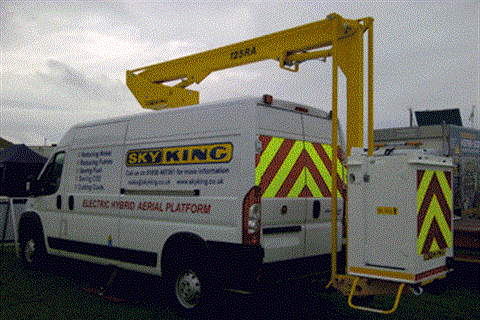 Following year-long in-service trials the Skyking division of the UK's King Highway Products Limited has launched an electric hybrid version of its 12.5m 125RA van mount.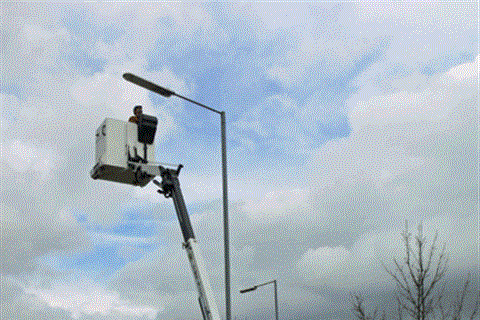 Smith Electric Vehicles delivered two new products based on its Smith Edison van at the CV Operator Show 2010, held mid-April at the National Exhibition Centre, Birmingham, UK.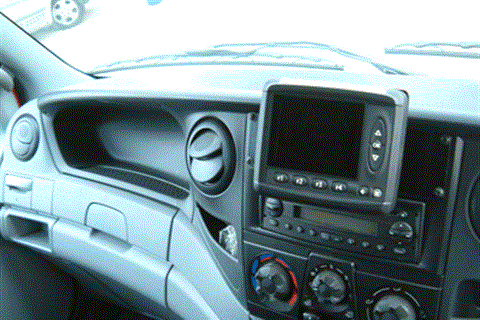 Van and truck mounted access platform manufacturer Aldercote has developed an operator interface screen to monitor and control the platform.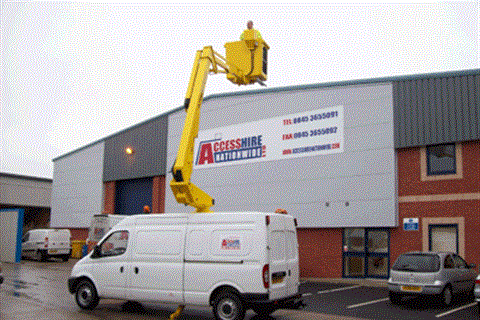 UK company Aldercote has built a 13.5 m platform onto a LDV Maxus 3.5 t, long wheelbase panel van providing the customer with greater payload on the vehicle.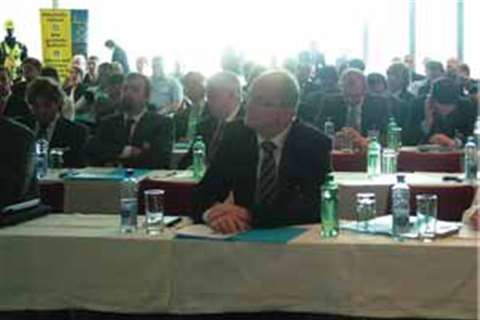 Allen Access in Leicestershire, UK has launched the PL12 (pictured), a no–outrigger, 12 m working height van–mounted platform that offers a vehicle payload of 400 kg. Maximum outreach is 6 m and maximum basket payload is 120 kg.