International Cranes and Specialized Transport - July 2021
By Anita Bhakta15 July 2021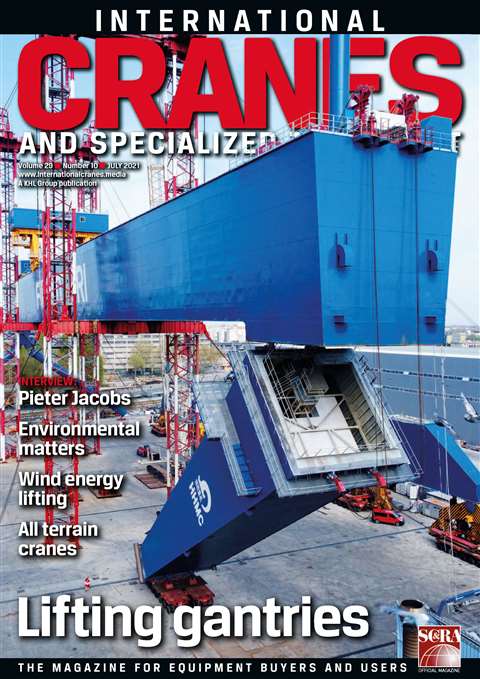 Included in this issue:
INTERVIEW: PIETER JACOBS
What is the future of onshore wind energy, how will things develop and change? Pieter Jacobs, global director of onshore wind at Mammoet, talked to Alex Dahm.
WIND POWER LIFTING
As the expansion of the global wind industry accelerates, new turbine erection equipment and techniques are being rapidly adopted. Christian Shelton reports.
ENVIRONMENTAL MATTERS
How are companies developing their sustainability status? Christian Shelton reports.
HYDRAULIC GANTRIES
Reaching the parts other cranes cannot effective alternative. Christian Shelton reports.
GANTRY SITE REPORT
Lifting, moving and Installing an 800 tonne Goliath crane for an Italian shipyard, was a challenge met by specialist contractor Fagioli. Alex Dahm reports.
PREVIEW: SC&RA CRANE AND RIGGING WORKSHOP
The 2021 event in Chicago, USA, offers a range of in-person programmes and activities. ICST reports.