KHL Digital Media Kit 2017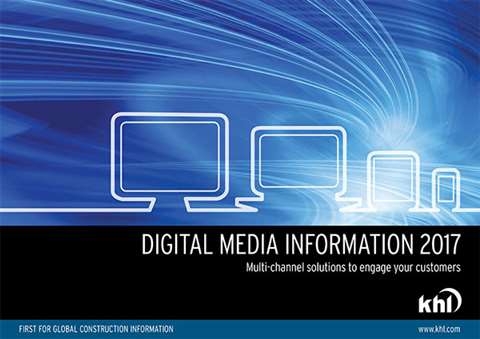 If you are looking to market your company brand and products globally then KHL.com is the perfect choice. The site provides up-to the minute news on companies, people, new products, projects and business & finance. KHL.com is updated constantly by KHL's team of internationally renowned editors.
More than 4,000 articles are published each year on KHL.com and each is 'tagged' to denote which product sector or activity the story relates to. You can now engage with your customers when they are engaging with your sector by using KHL's new target banners.
Supporting documents
Click links below to download and view individual files.