€1 billion rail link for Slovenian port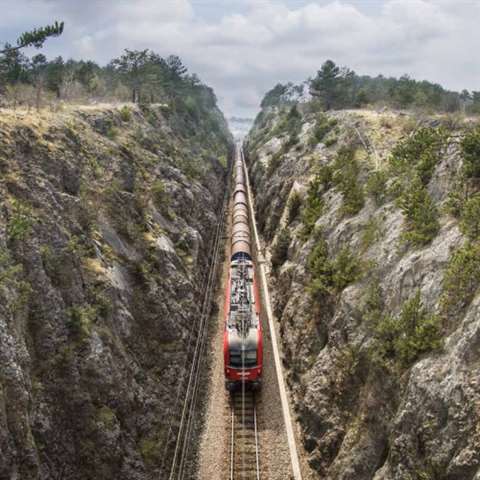 Construction is underway on Slovenia's largest civil engineering project – a new railway line connecting the deep-sea port at Koper with the country's core international railway junction at Divaca.
Ongoing modernisation of the existing railway is expected to increase its capacity from 9.2 million tonnes of cargo to 14 million tonnes a year.
With projections putting cargo transportation requirements at 35 million tonnes by 2030, however, the Slovenian government has given the green light to a project to construct a second railway line.
The 27.1 km connection will increase the port's capacity to move cargo inland to 43.4 million tonnes per year.
The work will be carried out under the auspices of the government's specially established project company, 2TDK, which has a 45-year concession for the construction and management of the line.
Dr Ales Pustovrh of Bogatin, a member company of the Eastern European Construction Forecasting Association (EECFA), said, "The line's steepest gradient will be 17%, while the existing railway has the steepest gradient of 26%. In order to achieve this key technical characteristic, 37.4 km of tunnels, including service tunnels, and 1.1 km of viaducts will need to be constructed. This plan is still being adjusted to construct a full two-track railway as the existing building permit only allows a single-track railway with service tunnels.
"This will further increase the price of the project. Estimated construction value of works for the approved building permit is €1.05 billion (excluding VAT), with more than 50% of the costs associated with the construction of the tunnels. Nevertheless, there are serious concerns that the cost overruns will cause an increase in estimated costs – even with significant reserves for cost overruns already in this estimation."
The project broke ground in March, starting with preparation and construction of service roads to the sites of the future tunnels. The line is expected to come into service in 2025.