$163 million Dubai tower contract
By Andy Brown01 March 2018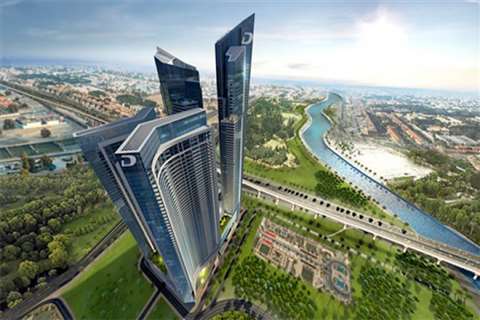 Damac Properties has awarded a contract worth approximately AED600 million ($163.3 million) to China State Construction Engineering Corporation (CSCEC) for the construction of one of the towers at Aykon City, overlooking Dubai Canal.
The contract covers main works construction for the tower which consists of serviced apartments. The tower includes two basement, ground floor and ten podium levels, in addition to a dedicated lifestyle and entertainment level, 53 residential floors and a rooftop.
"This is a major contract towards the realisation of Aykon City, one of Damac Properties' largest master developments in the heart of Dubai. CSCEC is one of the biggest contactors in the world and after careful consideration of various aspects, we agreed to the proposed partnership," said Mohammed Tahaineh, senior vice president, Commercial, Damac Properties
The enabling work for the tower is already complete and it is estimated that its main construction will use more than 11,000 tons of steel and 94,682 metric cubes of concrete.