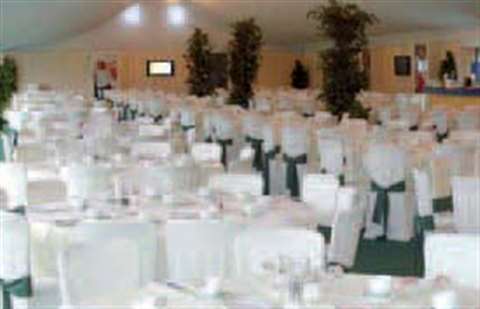 Steve Hayward: You are one few people I know who have successfully made the transition from running a construction tool hire company to event hire. You began with a joint stake with your brother in creating and building up Unihire before selling it. What made you decide to enter the event hire business?
Paul Turney: There were caveats after selling Unihire that prevented me, personally, from setting up the same business. Hiring was in my blood. It is fair to say that I was and am passionate about the hire business and so I thought I could start again with a clean sheet and created Spaceworks Furniture Hire.
SH: What would you say is the main difference between machinery/tool rental and what you do now?
PT:There several factors at play here. Firstly, you could reasonably expect to rent out say a Kango hammer for three weeks at a time, whereas most of the hires in the event business are either one night or for the period of an exhibition which might last three days. Secondly, in tool hire we could track usage of equipment at around 26 weeks a year per item. In event rental, three weeks is more the norm. This, of course, has enormous repercussions in terms of return on investment (ROI), the amount of storage capacity needed and labour. To keep taking back in and sending out again for one night hires is very labour intensive. Thus the non-equipment costs are much greater in event hire.
SH: So ROI in the event hire business is more difficult to achieve?
PT:Yes, and you have to factor in the unevenness in the trading year. Whereas in the construction industry, the demand is pretty well 48-49 weeks of the year. OK, they might want a kango hammer this month and next week it is scaffold towers, but at least the demand is constant. In events, it is wildly hard to predict except at key times like Christmas, the English Summer sporting and social season and the odd plum jobs like the Ryder Cup. We stock around 10000 Classic banqueting chairs, for example, and that is one of our staples. But – and it is an important but – fashion plays an enormous part. What was wanted last year is not necessarily this year's colour or style. In event hire we are to some extent fashion led and now have to offer a more bespoke service, custom colouring whole ranges to clients' requests. This means also an increase in stock equals more choice for the customer, but equally more storage space needed. This trend is set to continue.
SH: You mentioned the Ryder Cup over in Ireland at the K club. Your decision to open an outlet in Ireland a couple of years back was a gamble, but cannot have harmed your chances of winning the contract to supply the furniture for such a prestigious event?
PT:You're right. We still had to ship some 52500 pieces to Ireland to help the Irish branch cope with demand, plus we sold them our customisation capability which the organizers wholeheartedly embraced, ordering almost everything in cream.
SH: So you have a good year then?
PT: The last two years have been our best ever, the order book is healthy and with the team we have in place now, who are young enough and keen enough to win more business, Spaceworks can do to even better
SH: After the consolidation that took place in the events supply industry a few years ago, which reduced the number of key players, is there, do you think, more to come?
PT:
I should say 'No comment', but let's say 'watch this space!' [See News this issue.]
SH:
The event rental market in mainland Europe seems to operate in different way to the UK. Would you agree?
PT:
Yes, and I think it is a difficult one for UK based companies to work with the same business model if they want to expand there. The tent and venue sizes might be the same or even bigger than the UK but, with a few exceptions, there is not the demand for the furniture, decor, themes etc. For example, in most mainland European golf tournaments there is little or no call for the level of corporate hospitality that we see here in the UK. They want basic things like toilets, grandstand seating and trestle tables. Whether I will see a big shift in my business lifetime to the levels of comfort and standard of decor you see for example at Ascot [horse racing] hospitality villages, I have my doubts.