'Business as usual' at UK's Interserve
By Sandy Guthrie20 March 2019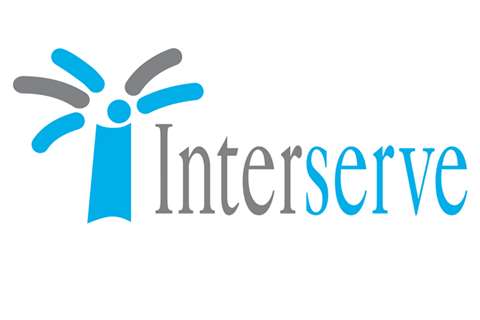 Interserve has confirmed that it is business as usual for employees, customers, suppliers and other stakeholders following the successful sale of the company.
The troubled support services, construction and equipment services group based in the UK said that under new ownership, it would have a strong balance sheet, competitive financial structure and a fundamentally solid foundation from which to deliver on its long-term strategy.
It was widely feared that Interserve would suffer the same fate as another UK group, Carillion, which collapsed at the start of last year.
Administrators were appointed to Interserve plc and the completion of the sale of the entire group to a newly-incorporated company to be controlled by the group's lenders has taken place.
Interserve appointed Alan Hudson and Hunter Kelly of accountants Ernst & Young as administrators, and the sale has been successfully completed to a newly-incorporated company, Montana 1 Ltd, which is in the process of being renamed as Interserve Group Ltd.
A deleveraging transaction is now being implemented, and will involve the equitisation of approximately £485 million (€563.64 million) of existing debt and £110 million (€127.84 million) of additional liquidity.
The company - which owns formwork, falsework and shoring company RMD Kwikform - said that the deleveraging transaction was expected to be completed shortly after the completion of the sale of the group, at which point Interserve Group would be owned by the group's lenders.
It added that following completion of the deleveraging transaction, Interserve Group would be a "well-capitalised, leading support services, construction and equipment services company, consisting of a leading support services business in the UK and Middle East, with excellent positions in growing markets and strong cash flow and significant margin improvement potential; a robust construction business, with a clear strategy to use Interserve's market position to focus on the most attractive and lower risk opportunities in construction, building fit-out and infrastructure services, predominantly in the UK; and a leading equipment services business, which solves complex engineering problems for its customers, through the application of world-class design and logistics capabilities, backed up by an extensive fleet of specialist equipment".
Debbie White, CEO of Interserve Group, said, "With a stronger financial platform in place, Interserve will be able to concentrate on delivering value for our customers. The group's transformation programme will continue, focused on improving our value propositions for customers, standardising our operational delivery, making Interserve simpler and more efficient through our Fit for Growth initiatives, and embedding a culture of ownership and openness throughout the group.
"Interserve is fundamentally a strong business, and with a competitive financial platform in place we see significant opportunities ahead as a best-in-class partner to the public and private sector."
Last August, a £6 million (€6.68 million) pre-tax loss for the first six months of 2018 was reported by Interserve, compared to a profit of £24.9 million (€27.73 million) in the same period a year earlier.