'Economic weakness' affects Caterpillar results
By Joe Malone27 January 2017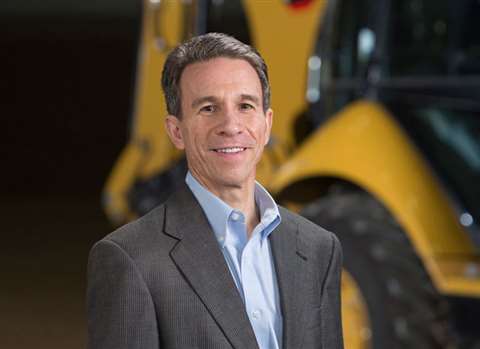 US equipment manufacturer Caterpillar has recorded revenues of US$38.5 billion (€36.05 million) for 2016 – an 18% decrease year-on-year.
The company also saw a fourth quarter decrease to its revenues, down 12.7% to US$9.6 million (€8.99 million).
Caterpillar said its fourth quarter results included three large non-cash charges and higher-than-expected restructuring costs. It said those items resulted in a loss for the quarter and were the primary reason its results were lower than the outlook it provided in October 2016.
The company also announced it lost US$0.11 (€0.10) per share in 2016, compared with a profit of US$4.18 (€3.91) per share in 2015.
Jim Umpleby, CEO, Caterpillar, said, "Our results for the fourth quarter, while slightly better than expected, continued to reflect pressure in many of our end markets from weak economic conditions around much of the world.
"Our team did a great job in the quarter, as they have all year, aligning our cost structure with current demand while preserving capacity for the future. I'm confident we are focusing on the right areas: controlling costs, maintaining a strong balance sheet and investing in the key areas important to our future."
Looking ahead to 2017, the company said it was seeing positive signs that could be early indications of "modest recovery" in several of its businesses.
In its construction sector, it said sales in China began to recover in 2016, while sales in Europe had stabilised and could improve in 2017. It added that while sales in Brazil were off their peak by over 80%, the market could improve in the Brazilian economy began to recover from its recession.
Caterpillar added, however, that its North America and EAME regions were a "concern". It said the availability of used equipment in North America could affect its sales, while overall economic weakness in EAME could lead to a revenues decrease.
The company estimated it could record revenues of around US$37.5 billion (€35.12 billion) for 2017.
Mr Umpleby added, "We continue to execute in a challenging economic environment and are focused on improving operating margins, profitability and shareholder returns.
"While we see signs of positive activity in some of our key end markets, the overall economic environment remains challenging."