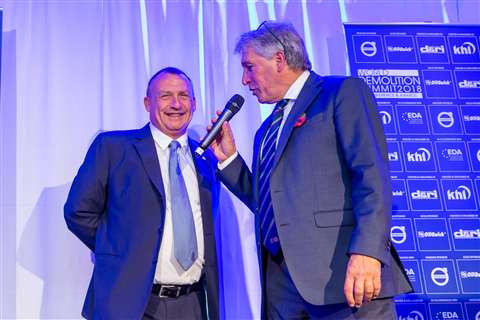 Winner
Erith Contractors
Country
United Kingdom
Project
Erith Training Services division
Also shortlisted
Budget Demolition (Canada);
Ferma Corporation (USA);
O'Keefe Demolition (United Kingdom)
Judges said
"Erith created a paradigm shift in the industry, clearly demonstrating the importance of safety in every dimension of its business"
Summary
Erith had won the 2017 Safety and Training Award and been on the shortlist the year before that. A further win in Dublin suggested that while its Training Services division dates back to 2015, it does not stand still.
The winning entry was based on the creation of several facilities in a newly built centre aimed at providing training for all industry personnel, while the company has its own Continuous Professional Development programme to develop employees.
In recent times Erith's health and safety team has evolved into a health, safety and training team, and the 22 members it has now is more than four times the number originally employed. Erith Training Services offers more than 80 courses to the wider industry and the company's safety and training culture is demonstrated by the introduction of the Irish SPA (Safe Place of Action) to the United Kingdom after successful projects in Ireland.
Erith said that as its turnover and man hours have increased, accidents are at their lowest ever, something it puts down to securing top-level buy-in to the idea of bringing safety and training in-house whereas previously it was all outsourced. Two dedicated directors – training director Rob Williams and safety health environment and quality director James Hiom – have led the process and the company continues to develop new training programmes