"Solid performance" from HSS Hire
By Thomas Allen25 September 2019
HSS Hire's increased focus on services helped the company to achieve a 3.9% rise in revenues in the first half of 2019.
Services revenues improved by 10.6% compared to the first half of 2018, while rental and related revenues rose by 1.1% to £110 million.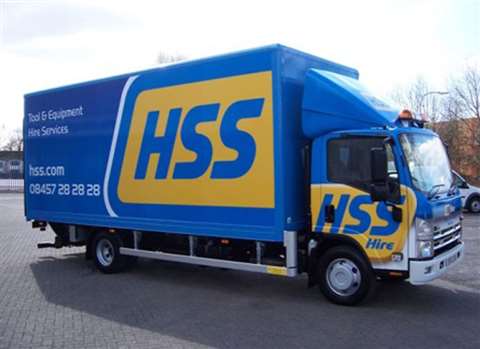 The UK-based company made an operating profit of £4.8 million, compared to a loss of £3 million in the first half of 2018.
Steve Ashmore, CEO of HSS Hire, said, "I am pleased to report a solid performance for the first half of 2019 in which the continued focus on driving profitable revenue growth through strong price control and effective cost management led to a significant improvement in return on capital and a further reduction in leverage."
Return on capital employed (ROCE) increased by 16.8 percentage points to 21.7%, driven by leveraging new insight tools to determine fleet investment, improved price controls driving profitability, and growth in the capital light Services business.
HSS Hire completed the disposal of UK Platforms to Nationwide Platforms on 11 January 2019. The results for the first half of 2019 are for continuing operations and exclude this sale.
Moving forwards, the next phase of the company's strategy is focused on enhancing the digital offering in HSS Hire's Rental business, as well as improving the customer experience in the firm's OneCall Services business.
Ashmore said, "We are pleased with the positive reaction to the launch of our customer App, the roll-out of new driver technology and the completion of our new automated OneCall system. We will continue to develop our digital offering, further improving the customer experience, and build on these early positive results."
The main risk expected to affect the company in the second half of 2019 is macroeconomic conditions, which includes the impact of Brexit-related developments on customer demand.
"The widely reported headwinds in the economy have affected the tool hire market but HSS is well placed to manage these more challenging conditions," said Ashmore.
"We have taken additional action to further optimise our operating cost base and have a clear strategy to build upon our existing excellent market positions, leaving us well placed to continue to grow share in all of our markets."
On these grounds, the company's management is confident that full-year profit will be in line with market expectations.