'Strong results' from Xylem
By Sandy Guthrie06 November 2017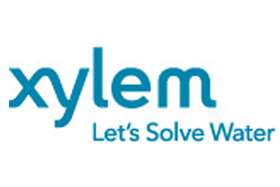 Water technology company Xylem reported net income of $105 million (€990.62 million), for the third quarter of 2017, and delivered adjusted net income of $119 million (€102.70) in the quarter.
It said this was a 20% increase over the same period a year earlier, excluding the impact of restructuring, realignment and acquisition-related charges, and other items.
Xylem's said its water infrastructure segment – consisting of its portfolio of businesses serving clean water delivery, wastewater transport and treatment, and dewatering – saw third quarter 2017 revenue of $520 million (€448.86 million), a 7% organic increase over the third quarter 2016.
It said this growth reflected improved public utility demand across the world, as well as several significant treatment project deliveries.
It added that the industrial sector had continued to strengthen as conditions improved in mining, and oil and gas. Segment revenues in emerging markets grew 16% in the quarter, the second consecutive quarter of double-digit growth, it said.
Third quarter reported operating income for the segment was $91 million (€78.55 million), a 21% increase year-on-year. Adjusted operating income for the segment, which excluded $3 million (€2.59 million) of restructuring and realignment costs, was $94 million (€81.14 million), an 18% increase over the same period in 2016.
Xylem's applied water segment consists of its portfolio of businesses in residential and commercial building services, and industrial applications. Third quarter 2017 segment revenue was $354 million (€305.55 million), which the company said reflected 2% year-over-year growth on an organic basis.
Patrick Decker, president and CEO, said, "Our teams continued to execute well, delivering strong results across all business segments in the third quarter.
"As conditions in our varied end markets continued to improve, we generated solid growth and, in some cases, captured share, expanding the reach of Xylem solutions. We delivered positive organic growth in each of our geographic regions, while continuing to deliver on our productivity initiatives."
He said that the company had been building momentum in its business over the past several quarters, which was reflected in its 6% orders growth in the third quarter.
"That, combined with continued solid market execution," he said, "positions us well for strong revenue growth and margin expansion in the fourth quarter and into 2018."
Xylem is now forecasting full-year 2017 revenue to be approximately $4.70 billion (€4.06 billion), up 24 to 25%, including growth from previously announced acquisitions and projected impacts of foreign exchange translation, it said.