Turkish hospital secured with EBRD financing
By Neill Barston19 December 2014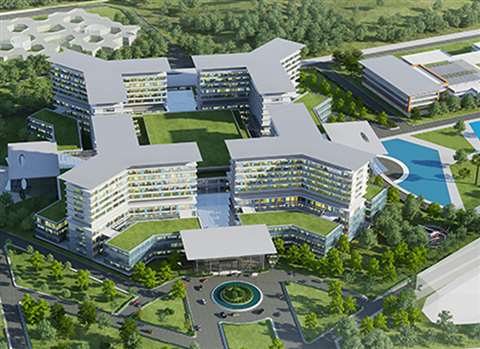 A high-tech Turkish hospital in Adana valued at €542 million is being co-financed through the European Bank for Reconstruction and Development (EBRD).
The public-private partnership project is being built and managed by developers ADN PPP Saglik Yatirim and is part of a wider €12 billion government-backed progamme to improve medical facilities at a national level.
This will see the creation of 60 new hospitals across the country – which will address a significant shortfall of facilities identified by the Organisation for Economic Co-operation and Development.
Financing of €225 million is being put forward by the EBRD towards the Adana project, which features investment from a consortium of companies including Rönesans Construction and infrastructure firm Meridiam.
Further financial backing for the scheme is scheduled to be gained through the International Finance Corporation and French development agency Proparco.
The new campus at Adana, which will be the first hospital to be built under the programme, is a 1,550 bed facility. Its developers are to provide maintenance and non-clinical services, with the Ministry of Health to focus on the delivery of medical services.
Jean-Patrick Marquet, EBRD director for municipal and environmental Infrastructure, said, "The partnership between the public and the private sector will deliver better hospital facilities for a community of almost two million people living in Adana.
"The arrangement allows the Ministry of Health to focus on what it does best – providing healthcare – while working with private investors doing what they do best – raising finance, and designing, constructing and managing what will be a state-of-art hospital facility."
Investment from the EBRD in Turkey began in 2009, with a total of €4.5 billion being invested into a total of 130 projects within the country. Among these are a range of infrastructure, energy and industrial projects.