Ank appointed Unic dealer
By Christian Shelton20 January 2021
Norwegian crane sales, rental, parts and servicing company Ank Cranes has been appointed as the official distributor for Norway and Sweden for Unic Cranes Europe. UK-based Unic Cranes Europe is European master distributor for Unic mini spider cranes from Japanese manufacturer Furukawa Unic.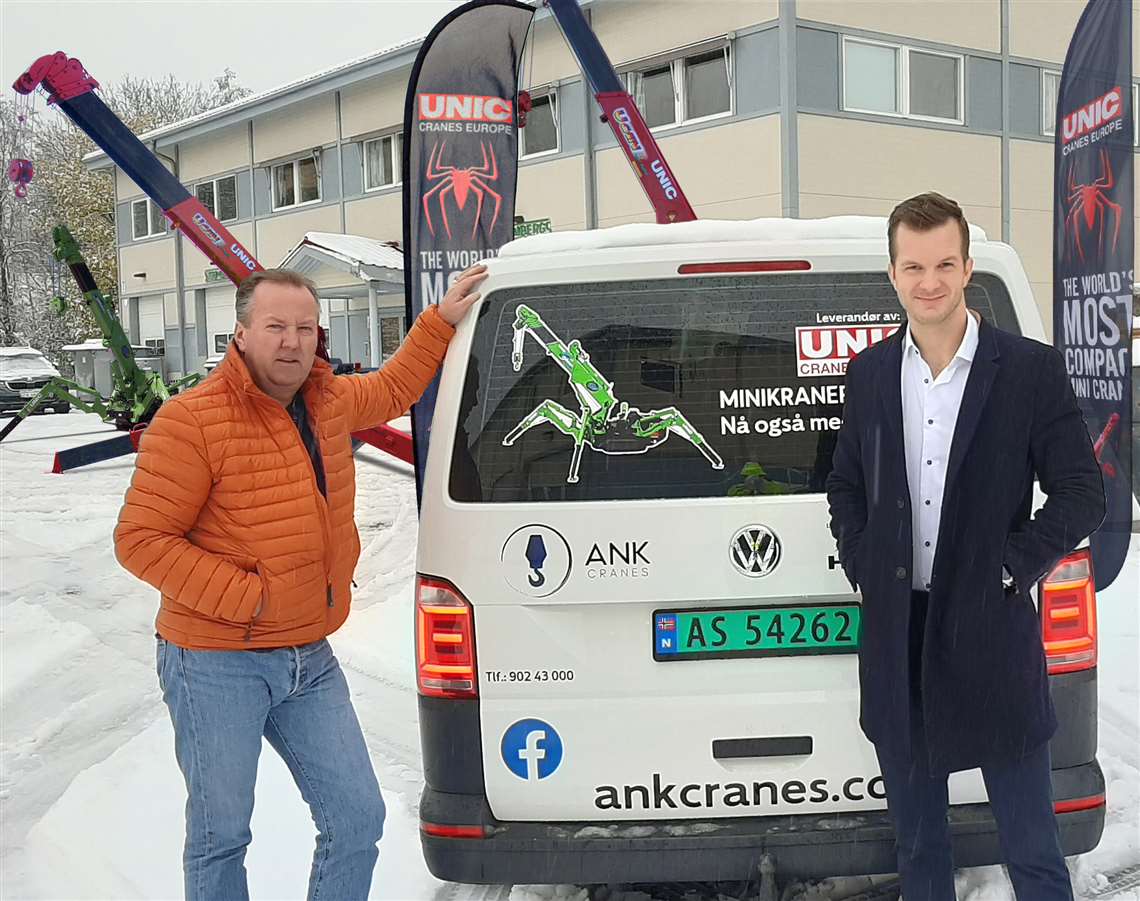 Founded in 2019, Ank Cranes specialises in crane distribution in Scandinavia. It has two branches, one based in Rælingen, Norway and one in Billdal, Sweden. Currently, the company is the sole distributor of Hsc Cranes, supplying lattice boom crawler cranes.
Commenting on the appointment Anders Kiel, managing director of the Ank Cranes's Norway depot, said, "We are delighted to have signed our contract with Unic Cranes Europe as their official dealer for both Norway and Sweden. Here at Ank Cranes we have a good understanding of our customer's needs and we are sure that we have the right tools to make our distribution of Unic mini spider cranes a success.
"With well-known experienced staff, a good central location and competitive pricing, the feedback we have received from the market so far has been very good and we look forward to working with the Unic Cranes Europe Team."
Graeme Riley, CEO of Unic Cranes Europe, commented, "Partnering with Ank Cranes is a step in the right direction for Unic Cranes Europe. We are confident that with their many years of experience and our long-standing relationship, they can meet the growing demands for Unic mini spider cranes in Norway and Sweden. We are very much looking forward to continuing our work with them and taking our relationship from strength to strength."