United Rentals points to 'sustained recovery'
By Lindsey Anderson27 October 2021
United Rentals has reported another strong quarter, with 2021 Q3 total revenues amounting to $2.596 billion, including rental revenues of $2.277 billion. Rental revenues were up 22.4% year-over-year, which United attributed to Covid-19's impact on the market in the third quarter of 2020. The company also said fleet productivity increased 13.5% year-over-year.
The company's used equipment sales were down -8% at $183 million compared to last year's $199 million for the same period.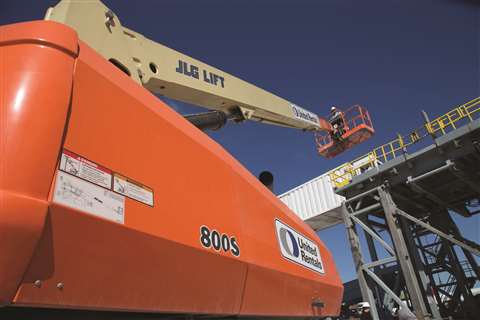 United upped its full year guidance, with its current outlook for total revenues now between $9.6 billion and $9.75 billion. When looking at United's full year results for 2020, the rental company's outlook for 2021 was between $8.625 billion and $9.025 billion.
Matthew Flannery, chief executive officer of United Rentals, said, "We were very pleased with our third quarter performance, with rental results coming in ahead of expectations as our team serviced our customers in a safe and efficient manner through the busiest part of our year.
"Importantly, the momentum we've experienced from the broad-based recovery of our end-markets supports our raising full year guidance for both total revenue and adjusted EBITDA. Our update also includes an increase to rental capex, reflecting incremental fleet we plan to purchase in the fourth quarter as we look to support growth next year."
Flannery continued, "While early in our planning process, virtually all key indicators point to a sustained recovery. At this same time, the industry has remained disciplined and our strategic partnerships with key suppliers will benefit the company as we invest in fleet to support our customers. Combined, this should position us to deliver strong growth, improved margins and attractive returns in 2022."