Atlas Copco acquires a German pump distributor
Atlas Copco has acquired Industrie Pumpen Vertriebs GmbH (IPV), a German distributor of industrial pumps, including Varisco. The purchase price has not been disclosed. Italy-based Varisco has been owned by Atlas Copco since late 2015.
IPV is based in Dresden, and reported revenues of approximately €5 million in 2017. It has around 20 employees.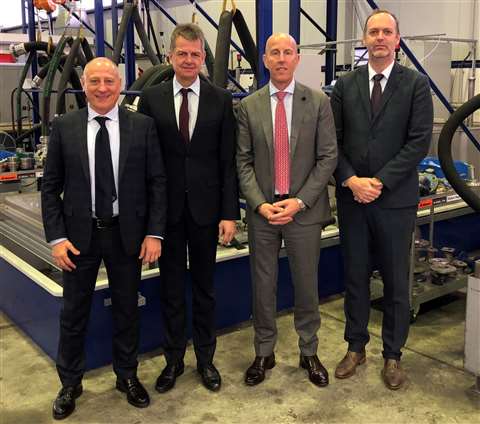 Left to right: Massimo Scapolo (General Manager, Customer Centre, Varisco), Maik Graumuller (Owner, IPV), Adrian Ridge (President, Power and Flow, Atlas Copco), Wim Moors (Vice President Marketing - Flow, Atlas Copco)
The main market for IPV is the chemical industry. "The industrial segment is key for us in order to further grow our pumps business," said Andrew Walker, Business Area President Power Technique. "The acquisition will strengthen our presence in the north west of Europe".
The acquired business will become part of Atlas Copco's Power and Flow division in the Power Technique business area and legally will be part of the Atlas Copco German holding company, Atlas Copco Holding GmbH.