Barnhart to acquire Burkhalter
By Hannah Sundermeyer05 June 2019
Barnhart Crane and Rigging and Burkhalter Rigging, of Columbus, Mississippi, USA, have entered into an agreement under which Barnhart will purchase the majority of Burkhalter's assets.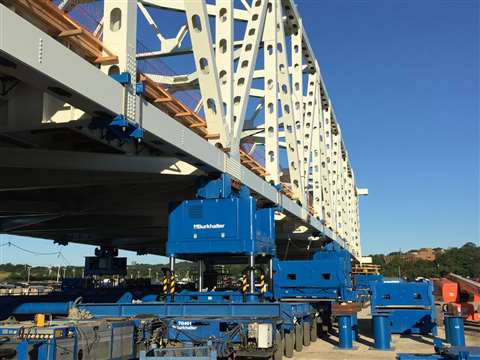 Barnhart Crane and Rigging will acquire the majority of Burkhalter Rigging assets
Burkhalter was founded in 1973 as Crane Service, Inc. It changed to Burkhalter Rigging in 1984, expanding from local crane service to providing engineered heavy lifting, rigging and transport for petrochemical, power, civil and marine industries.
"Burkhalter represents an excellent fit for Barnhart, and this acquisition further enhances Barnhart's market position as the lifting and logistics provider of choice," said Brooke Burkhalter, branch manager in Columbus, Mississippi.
"Burkhalter has a good reputation for engineering custom solutions that mirrors our own approach. Burkhalter customers will benefit from access to Barnhart's nationwide network of locations, our engineering department with more than 60 engineers and our own fleet of barges for transport on inland waterways," Burkhalter continued.