Boels states zero-emissions ambition
By Murray Pollok17 March 2021
Boels Rental said it aims for the vast majority of its equipment fleet to be zero-emission and to become "the largest provider of zero-emission equipment in the rental sector."
The company said 80% of its fleet was already emission free but that its ambitions went much further; "Over the coming years, Boels Rental will expand its fleet so that it can provide a zero-emission alternative for the majority of its machines. This is how Boels is responding to the increasing market demand for sustainable equipment.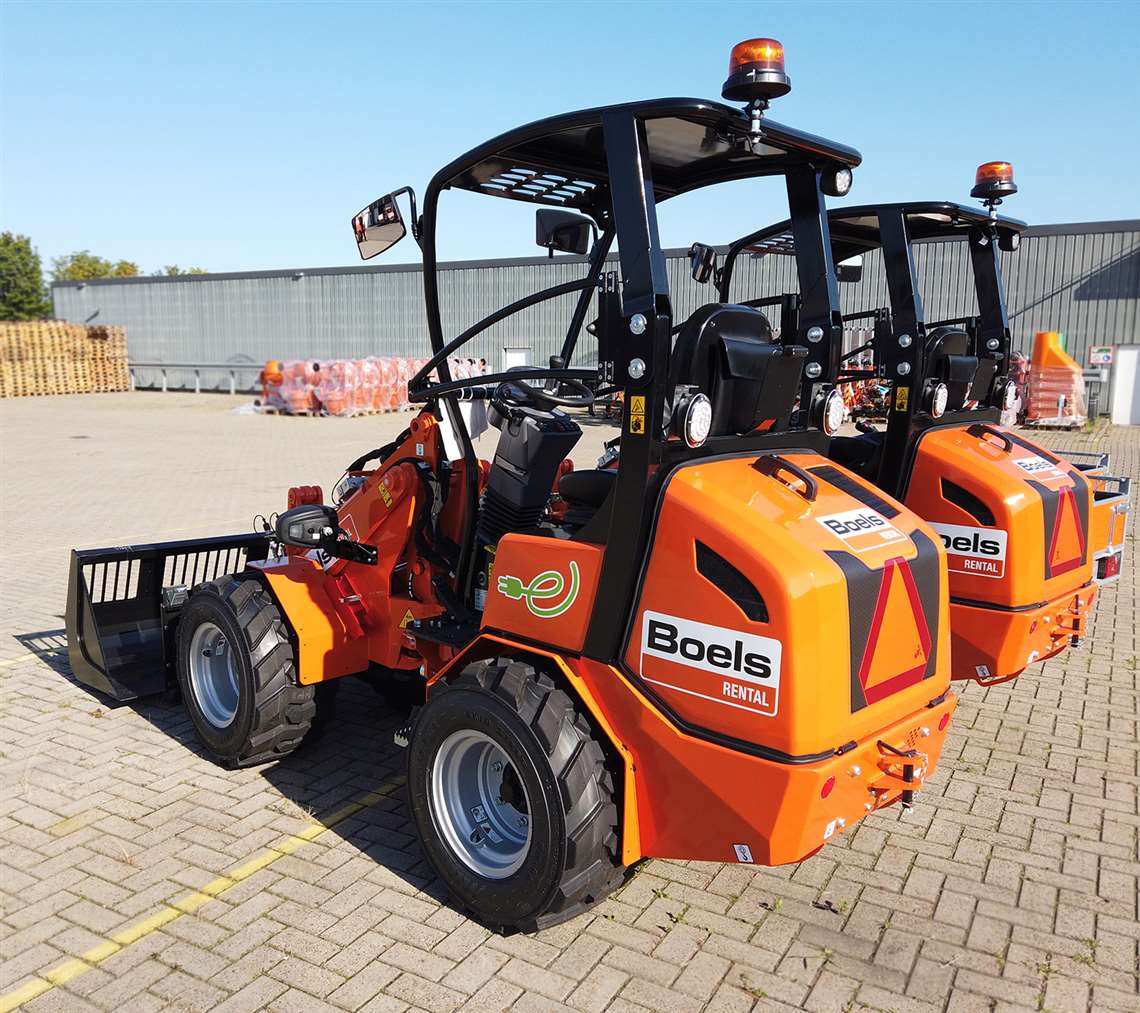 "Boels is constantly on the lookout for new ways of enhancing and expanding its zero-emission product range. The aim is to become and remain the largest provider of zero-emission equipment in the rental sector."
As part of that strategy, Boels has recently added eight more electric, 2.2 tonne Tobroco-Giant wheeled loaders to its fleet, which it said would reduce its carbon foorprint by 552 tonnes.
The company said there was increasing demand for zero-emission equipment, and that the increasing availability of electric and battery-powered machines was encouraging more customers "to make sustainable choices for their construction projects".
Boels calculated the reduced carbon output from the wheeled loaders by using the European Rental Association's CO2 calculator.
The calculator, which is free to use, computes the CO2 footprint of a machine per hour of use. It can be used for different types of construction equipment, from boom lifts to generators.
Boels said; "Hiring machines is better for the environment than buying them. Boels Rental will continue increasing its focus on sustainability over the coming years by offering a growing number of zero-emission machines. Currently, 80% of its offer is already emission free, but the ambitions are far higher."
The ERA CO2 calculator is available at: https://equipmentcalculator.org/en