Cemex makes progress
By Thomas Allen26 October 2018
Mexican building materials company Cemex has reported an increase in sales and operating EBITDA (earnings before interest, depreciation and amortization) in the third quarter of 2018.
Fernando Gonzalez, the company's CEO, said, "We are encouraged by our favourable results during the quarter."
The 8% growth in sales on a like-for-like basis and adjusted for currency fluctuations, was said to be the highest since the first quarter of 2014. The rise in sales to US$3.7 billion was attributed to higher prices of the company's products in local currency terms in most regions, as well as higher volumes sold in Mexico, the US, Europe and the Asia, Middle East & Africa region.
Operating EBITDA rose by 2% on a like-for-like basis, reaching $704 million, and free cash flow after maintenance capital expenditures for the quarter decreased by 10% to $390 million, compared with the equivalent quarter in 2017.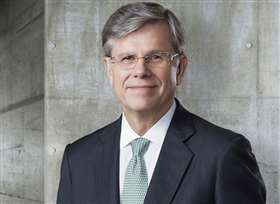 Gonzalez said, "We also made progress on our A Stronger CEMEX plan. During the quarter, we sold more than $60 million in assets. We also reduced total debt plus perpetuals by $254 million.
"On our cost-reduction efforts, we expect to implement our different initiatives by the end of this year so the full benefit of these actions is reflected in next year's EBITDA."
CLH (Cemex Latam Holdings), Cemex's Spanish subsidiary that is publicly listed in Colombia, reported that free cash flow during the third quarter reached $17 million, representing a 3% increase on the equivalent period in the previous year.
The company additionally received about $31 million during the third quarter related to the gross proceeds from the sale of it cement-distribution business in Manaus, Brazil.
Free cash flow and proceeds from the divestment were mainly used to reduce net debt, which declined $71 million during first nine months of 2018 to reach $811 million.
CLH's consolidated net sales came to $277 million during the third quarter – a decline of 8% compared to same period in 2017 – and operating EBITDA was $60 million, representing a 17% fall on a year-over-year basis.
Jaime Muguiro, CEO of CLH, said, "Our results during the quarter were mainly affected by a weak demand environment in Panama and Nicaragua.
"In the case of Panama, industry demand continued decreasing by double digits after the strike on a year-over-year basis, while in Nicaragua demand maintained the low levels observed during the second quarter.
"On the other hand, we are encouraged by our results in Colombia with double-digit EBITDA growth and with a 3.5-percentage-point margin expansion."