Cherrypicker Shop appointed Zoomlion UK service provider
By Euan Youdale14 October 2021
China-based manufacturer Zoomlion has appointed Cherrypicker Shop as its UK parts and service provider for powered access platforms.
Based in Crook, County Durham, Cherrypicker Shop will provide UK-wide after-sales service for Zoomlion, as well as stocking a comprehensive range of spare parts.
Tom Cribb, director of Cherrypicker Shop, said, "With a nationwide network of service engineers and more than 150 spare parts lines in stock, we are ideally positioned to support the rapidly growing Zoomlion customer base in the UK."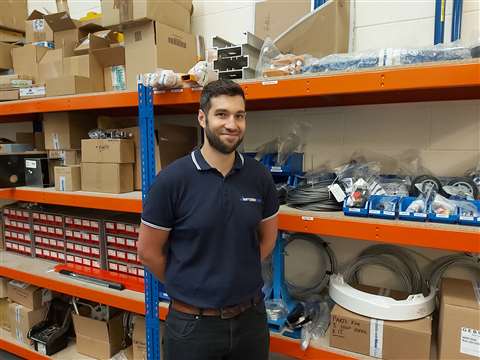 Cherrypicker Shop is a global provider of spare parts for access platforms, supporting most major brands. It is also a UK authorised parts provider for the Italian manufacturer Imer, as well as the Wienold Lifte range of German floor cranes and glass lifters. Additionally, the company has established a global used equipment operation, already selling access platforms to the Netherlands, Poland and Belgium.
Cherrypicker Shop also acts as a regional dealer for Zoomlion, selling new machines in the North East and Scotland. "One customer came in for some decals, saw the Zoomlion machines, and was so impressed that he bought three machines on the spot," said Cribb. "The build quality is excellent, and they are very competitively priced, so we expect Zoomlion to rapidly grow market share in the UK."