City of dreams delayed
By Joe Sargent03 June 2019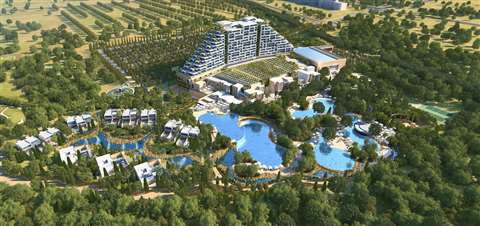 A new resort known as the City of Dreams Mediterranean in Cyprus will see delays of up to six months, according to Melco Resorts, the company behind the development.
The project was expected to last 24 months with construction beginning in April this year.
The resort is now planned to be completed by the end of 2021, and is not expected to be ready in the scheduled summer period as first hoped.
The project is a joint venture between Greek contractors Avax and Terna. The former has a 60% share in the project, while the latter has 40%.
Since the contract was first awarded, the scale of the project has grown and the contractors have had to adapt to changes including the expansion of certain infrastructure elements, an increased number of guest rooms, greater gaming space and changes to the resort's layout.
These factors have impacted the completion timeline, which was already thought to be stretched when the project first broke ground.
The City of Dreams resort was priced at approximately €550 million when the first plans were laid; the new total, including the latest changes and modifications, has not been made public.