Cohet on value creation at ITC tower crane conference
By Murray Pollok16 March 2015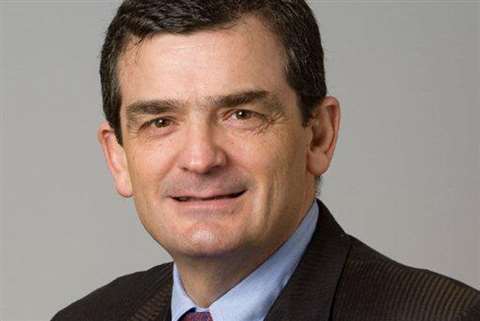 Philippe Cohet, Arcomet chairman, will use his keynote speech at the International Tower Crane (ITC) conference in May to investigate the value created in the tower crane market supply chain, and ask if the rewards fully reflect the technical complexity involved and the important part that tower cranes play on many projects.
Cohet told International Cranes and Specialized Transport that his experience in tower crane manufacturing with Manitowoc and his more recent work in tower crane rental had given him exposure to the value that manufacturers can bring in terms of technical innovation, and the value that rental companies provide in offering safe and productive work tools.
The ITC conference is on 28 May at the Millennium Gloucester Hotel in London, UK, with an evening networking reception at the hotel on 27 May, starting at 19.00. The full programme is at: www.khl.com/itc
"End users are still looking at what value tower cranes can provide on their sites, in terms of productivity, safety, and with bigger, taller cranes, yet maintaining their reliability", said Cohet who, in addition to his role at Arcomet, is also president of French tower crane rental firm Matebat. (Arcomet and Matebat share the same majority owners.)
"It is a bit of a paradox", he said, "there are still a lot of value opportunities – tower cranes are very important to end users – but there is perhaps less value created for rental companies and crane manufacturers than in other industries."
Other topics covered by the conference include tower crane foundations, operator access technologies, recruitment of new talent to the industry, and Japanese luffing job tower cranes.
Speakers at ITC include: Dave Holder at HTC Plant; Heinz-Gert Kessel at Franz Bracht; Arnaud Miton at Manitowoc Cranes; Stuart Marchand at Wentworth House Partnership; Martin Seban at IHS Consulting Services; Jean-Charles Delplace at Trimble Navigation; Thomas Herse at Liebherr-Werk Biberach; and Nicola Castenetto at Terex Tower Cranes.
Association supporters of the event are the Specialized Carriers & Rigging Association (SC&RA) and the Construction Plant-hire Association (CPA).
The event's Gold sponsors are Liebherr, Terex, Wolffkran and Zoomlion. Silver sponsors are Geda, Hookcam Europe/Compact Lifting Group, Jaso/Falcon and Manitowoc. Supporting sponsors are HoistCam, Jost, Morrow, SMIE and TSL (Tech Safety Lines).