Combi Lift wind farm work
By Christian Shelton13 April 2017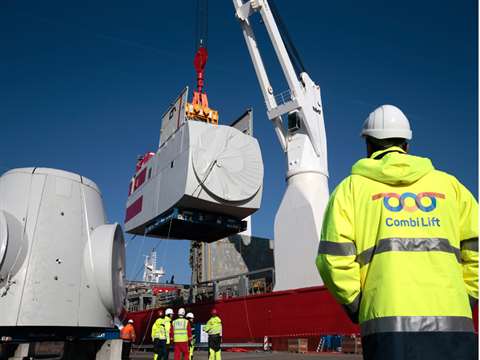 Bremen, Germany-based heavy lift shipping company Combi Lift is currently involved with the transportation of components for the Nordsee One wind farm, located in the North Sea.
To date, Combi Lift has loaded the first components onto a ship. This included six nacelles weighing 350 tonnes each.
The Nordsee One wind farm has a total area of 41.3 km² and is located in the German part of the North Sea. Once operational, the 54 turbines (manufactured by Senvion) will produce an estimated 1.2 billion kilowatt hours per year.
A time-lapse video of the loading process can be found at the following link: http://www.combi-lift.net/fileadmin/user_upload/Video/Nordsee_One.mp4