Customer solutions from Volvo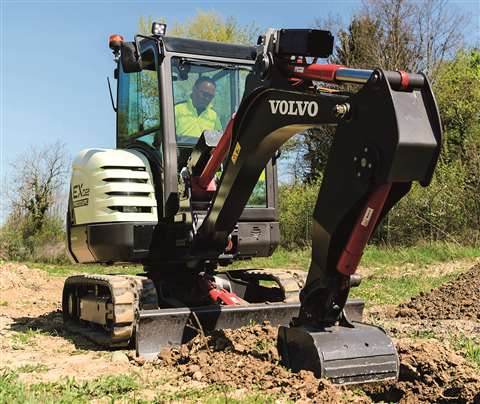 Volvo Construction Equipment (Volvo CE) said it would be showcasing its evolving approach to customer solutions at Intermat 2018.
With a focus on its services, dealer capabilities and new technologies, the company intends to demonstrate how it is becoming a total solutions provider, rather than simply a machine manufacturer.
Volvo CE said this was a response to the growing trend towards megaprojects, which are prompting customers to look beyond machines to entire solutions that can help them become more efficient and profitable, while also reducing emissions.
The combined 4,800m2 exhibition space – across two stands – that Volvo CE will be sharing with sister companies Volvo Trucks, Volvo Penta and Volvo Financial Services, will feature a range of machines.
These include the EWR170E short-swing radius wheeled excavator, the ECR355E short-swing radius crawler excavator, the SD160B soil compactor, and the P6820D and P4820D ABG pavers fitted with Volvo CE's new EPM3 central control system and its new Pave Assist data management system.
Volvo Co-Pilot and the complete range of assist functions, from Load Assist to Haul Assist, will also be shown at the indoor and outdoor stands.
Intermat will provide visitors with a chance to explore the new Volvo Services concept, which allows customers to choose from a menu of fuel efficiency, productivity, safety, finance and insurance, rental, new life and uptime services, along with Volvo attachments and parts, to assemble the right package of support for their needs.
Volvo CE will also be showcasing its EX2 fully electric compact excavator prototype, along with other research projects relating to electromobility and connectivity.