EFI invests in Pulseo scissors
By Lindsey Anderson27 July 2021
Tennessee-based Equipment Finders, Inc. (EFI) has purchased two fully electric HS5390 E PRO scissors from Haulotte.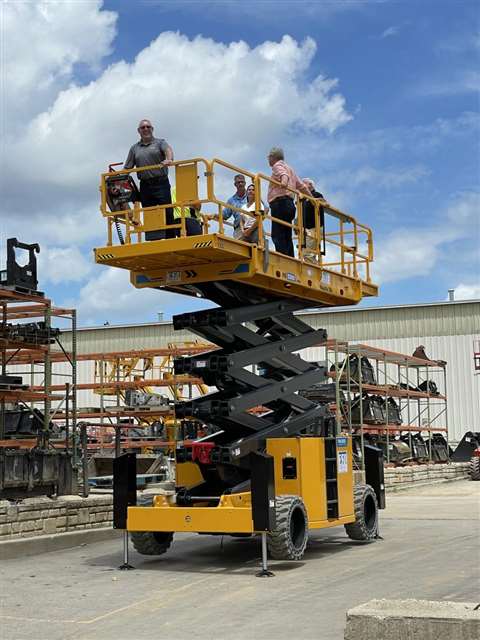 "The new Pulseo electric scissors are perfect for our customers who will be utilizing them at huge data centers and storage buildings," said Scott Hatcher, EFI's owner. "They offer a remarkable load capacity and embed Haulotte latest's innovations. This zero-emission lift can also be used indoors. We look forward to presenting it to our customers."
The HS5390 E PRO features a working height of 58 feet, 6 inches and platform capacity of 1,654 pounds. When extended, the platform offers 19 feet, 4 inches of working length and 6 feet, 2 inches of width.
The fully electric scissor lift can be driven while at height (up to 42 feet, 8 inches) and features gradeability of 40 percent. A 48V battery pack can deliver a full day of work and has three charging options. The primary charger recharges the batteries at the end of the shift from any standard 110 -230V single phase electrical network. An optional three-phase accelerated charger provides an 80 percent charge in three hours. Thirdly, a 5.5kW removable range extender combustion engine can be used to rapidly recharge the batteries while the machine is operational.
"More and more cities and companies are taking steps to reduce their environmental footprint," Haulotte said. "[There has been] an increase in Low Emission Zones (LEZ), or green construction sites."