ESTA Awards 2018 shortlist
By Alex Dahm15 March 2018
Things are hotting up at ESTA in preparation for the 2018 ESTA Awards of Excellence event in April with the announcement of the names of the companies shortlisted for a prize. Paris is the host city this year for the big dinner and awards presentation evening on 26 April at the Hilton Paris Charles de Gaulle, on the northern periphery of Paris. The event will be held during the Intermat equipment exhibition for the world's buyers of construction equipment and associated products and services.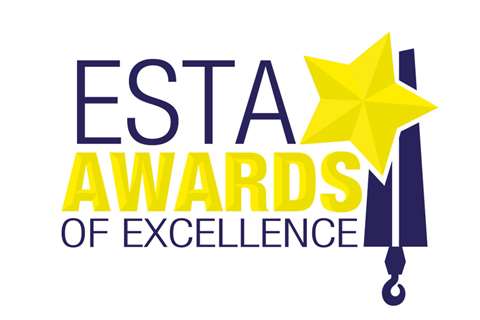 Below we reveal the companies that have been shortlisted for the awards in each of the ten categories. One of these in each group will be the winner announced on the 26 April during the evening.
A particularly strong showing for the awards this year sees a total of 61 entries in 10 categories. It is an encouragingly large number, indicating a positive outlook and that there is buoyancy in the European lifting and specialized transport industry at the moment. It is also good to see that those entries are spread evenly across the ten categories and are from a good number of countries.
While there is a good showing from all the usual suspects, some with multiple entries, there are also single entries from other companies, not previously or rarely seen. And it is also not just participation from larger ones – smaller companies are positively encouraged to enter, as are operators using, for example, articulating loader cranes – it is by no means just related to the largest jobs using big crawler- or ring-mounted cranes. One of the categories has an impressive nine entries.
For more information on the ESTA Awards, to sponsor or to book to attend, see: http://www.khl-group.com/events/esta/
More details of the shortlisted projects will appear on www.khl.com as soon as they are available. In the meantime the names of the companies shortlisted for the 2018 ESTA Awards, in all categories, are listed below. One of the companies named here in each category will be a winner.
Cranes, telescopic, lifting capacity below 120 tonnes
Mammoet Europe
Skaks Special Transport
Schot Verticaal Transport
Wagenborg Nedlift
Cranes, telescopic, lifting capacity more than 120 tonnes
Michielsens
Mammoet Europe
Sarens NV
Wagenborg Nedlift
Cranes, lattice boom
ALE
Autovictor
Mammoet Europe
Vernazza Autogru
Transport
Trailer and load under 120 tonnes gross combination weight (GCW)
Friderici Special
Mammoet Europe
OL-Trans
Scandinavian Express Poland
Transport
Trailer and load above 120 tonnes GCW
Collett and Sons
Fagioli
Kahl & Jansen
Silvasti
Combined techniques
ALE
BMS
Fagioli
Sarens B.V.
Safety
ALE
Enerpac
Fagioli
Mammoet Europe
Innovation end user
ALE
Fagioli
Mammoet Europe
Wagenborg Nedlift
Innovation manufacturer
Liebherr-Werk Ehingen
Spierings Mobile Cranes
Tadano Faun
Terex Cranes
SPMT
ALE
Fagioli
Mammoet Europe
Wagenborg Nedlift