European Rental Awards – deadline today
By Joe Malone16 February 2018
The entry deadline for the European Rental Awards is this Friday – 16 February, and IRN urges you to enter.
There will be seven categories in the European Rental Awards, with the winners announced on 23 May at the awards dinner in Vienna, Austria, during the European Rental Association's annual convention.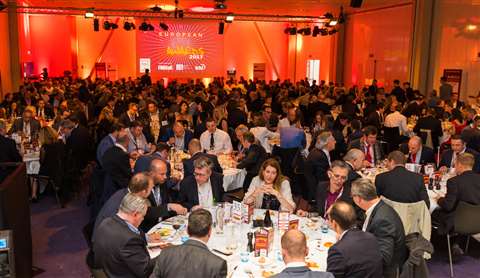 The awards will include two new categories that will be judged by ERA committees. The categories are:
Large rental company (>€15m revenues)
Small/medium sized rental company (<€15m revenues)
Rental Product of the Year
ERA Technical Committee Award
ERA Sustainability Committee Award
Rental Person of the Year
Lifetime Achievement Award
The deadline for entries is Friday 16 February.
Both of the Committee awards will be judged by the ERA Committee's themselves, while the other five awards will be assessed by the independent judging panel, which this year comprises:
Pierre Boels (CEO, Boels Rental & President, ERA)
Michel Denis (CEO, Manitou)
Gérard Déprez (CEO, Loxam)
Pierre-Nicola Fovini (President, CGT Edilizia)
Murray Pollok (Managing Editor, International Rental News).
Non-voting chair: Michel Petitjean, Secretary General, ERA.
The entry forms and judging criteria will be available soon at www.khl.com/rentalawards
Firms and individuals can submit entries for their own companies, and for multiple categories. In the case of the Person and the Year and Lifetime Achievement Awards, nominations can be made for an individual in your own company or anyone else in the industry.
Entries should be sent to Joe Malone, Editor, International Rental News (e-mail: joe.malone@khl.com).