Europlatform on Thursday
By Euan Youdale01 October 2019
There will be an impressive array of speakers at this year's Europlatform conference, taking place in Nice, France on 3 October.
They include Olivier Colleau, president of Kiloutou, and David McNicholas, the CEO of AFI-Uplift.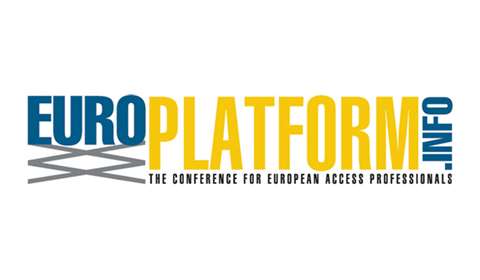 The one-day conference on 3 October, at the Hotel Le Negresco in the French Riviera, is a unique opportunity to hear about the latest developments in the access rental industry. This year it will have the theme: MEWP 4.0, focusing on the access rental market of the future.
A range of top-level speakers will share their knowledge and expertise, and there will be a number of networking opportunities to meet other delegates in a relaxed environment, including a networking event on the 2 October, the evening before the main event.
Speakers so far include:
Keynote Address (Morning): Olivier Colleau, CEO, Kiloutou
Keynote Address (Afternoon): Angus Kennard,, CEO, Kennards Hire
Clotilde Jouette: director of marketing & digital business transformation, Avesco Rent AG
Jim Colvin: CEO, Serious Labs
Valeriy Klimenko: President of Russian National Rental Association and Regional Managing Director, Fortrent
Ivan Papell: CEO & owner Liftisa and Global MovingRent
Eric Morand: Plant Manager, L'Horme Factory, Haulotte
Andrew Delahunt: Director of Technical & Safety, IPAF
Gold sponors for the event are: JLG & Skyjack. Silver sponsor: Hinowa
Simultaneous translation into French will be available. Visit www.europlatform.info for more information