Expert advice on rental M&A activity
By Murray Pollok24 August 2017
Delegates at the ALH Conference & Awards (ALH-C&A) in Miami on October 12 will get an expert view on mergers and acquisitions in the rental sector, including guidance on 'value drivers' when it comes to selling a business.
David Felts, Managing Director of Atlanta-based TM Capital, will speak about trends in rental consolidation and how companies – both buyers and sellers – can make the most of the opportunities.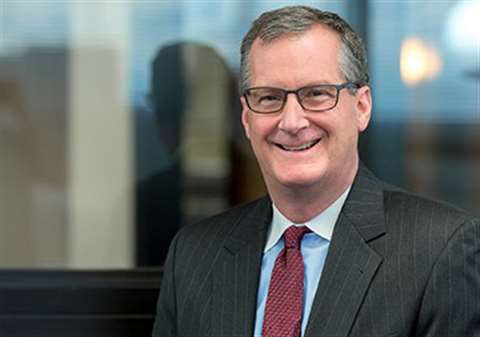 "The current market evidences one of the most, if not the most, dynamic M&A markets in the evolution of the rental industry", said Felts, "We will tease through the headlines and dig deeper into the rationales driving sellers, and both corporate and financial buyers. In particular, we'll focus on the aerial product and why it is seen as an increasingly attractive service offering.
"The ALH-CA attendees are on the frontline of the aerials business, and identifying 'value drivers' in this category might help influence in a positive way future business planning. Whether you are a seller sooner, later or never, the same valuation drivers apply."
TM Capital advised Pride Equipment Corp on its recent US$279 million sale to Sunbelt Rentals. It has been involved in more than 300 transactions valued at $20 billion, including 60 in the past five years. The US rental sector has seen a flurry of major acquisitions involving companies such as United Rentals, Sunbelt Rentals, NES and Neff Rentals.
Mr Felt is one of 12 speakers taking part in the 3rd ALH Conference & Awards. The event is organised by Access, Lift & Handlers (ALH) magazine and KHL Group, and supported by IPAF. For the full program, and to book, visit www.alh-ca.com
Other speakers and topics include:
Keynote address: Michael Kneeland, President & CEO, United Rentals
Future technologies and AWPs: Robert Messina, CTO, Oshkosh Corp
Construction market outlook: Kenneth Simonson, Chief Economist, Associated General Contractors of America
ANSI standards and rental - what is going to change? Teresa Kee, Director, Field Safety, United Rentals
Waste management in rental operations: Stephen Huzyk, VP Sales, Quest Resource Management Group
Rental operations and mobile technology: Jim Green, CEO, Spartan Solutions
Virtual reality technology for operator training: Giles Councell, Director of Operations, IPAF
Contractors' attitudes to safety: Donna Laquidara-Carr, Industry Insights Research Director, Dodge Data & Analytics
Investor relations and the rental business: Henry Kirn, Founder, BeyondIR Consulting.
The events' Gold sponsors are JLG Industries, Perkins and Skyjack. Genie is the Silver sponsor, and JCB is the lunch sponsor. Supporting sponsors are Haulotte, Hy-Brid Lift, ReachMaster and RentalYard.