First Hyundai HX900 L sold in Europe to Able
By Leila Steed06 June 2019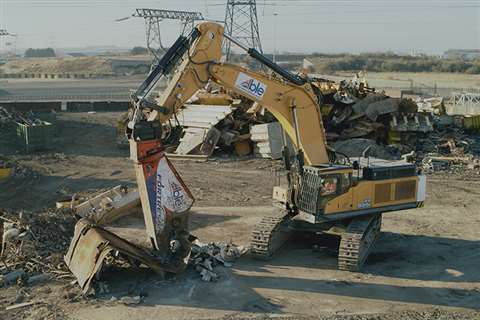 United Kingdom-based dealer Taylor & Braithwaite has sold the first Hyundai HX900 L excavator in Europe to demolition and marine decommissioning company Able UK.
Chris Jordan, Taylor & Braithwaite sales manager, said: "The company were looking for a machine to speed up the process of metal recycling as their workload had significantly increased. They needed an excavator which was capable of working in tough environments and could cope with heavy duty tasks."
Currently the largest Hyundai model working in the UK, the 90 t HX900 L is equipped with a 10 t fortress shear and was also supplied with a 4.85 cu m bucket for excavation use.
According to the dealer, Able was already familiar with Hyundai's construction machines having procured a 43 t Hyundai machine in 2016.
Chris said: "Able's decision to choose Hyundai was largely influenced by the reliability of their older model. Their first Hyundai, the R430LC- 9A, has proven to be an extremely reliable and robust machine."
Philip Mangan, plant manager Able UK, said: "We are more than satisfied with our 90 t machine and we definitely look forward to continue the collaboration. The HX900L is performing well."