First Jekko SPX532 in Latin America
The first Jekko SPX532 mini crane in Latin America arrives in Brazil.
Guindaste Aranha, a Brazil-based crane rental company, is the first Latin American recipient of the Jekko SPX532 mini crawler crane.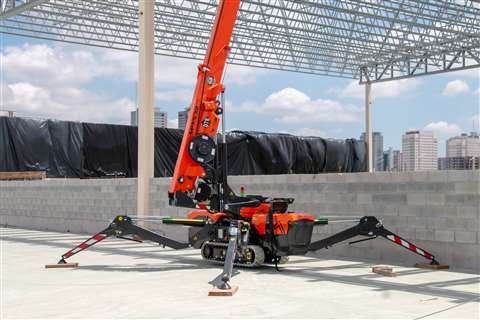 This mini crane lifts 3.2 tonnes and has an updated design with new user-friendly radio remote control, the company said. Other new features include a 1 tonne hydraulic jib, with a maximum height of 17.3 metres, usually found on larger cranes.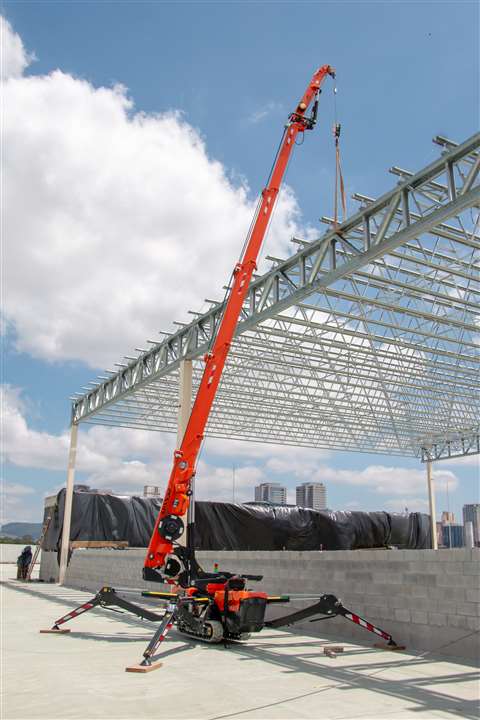 The jib can be stored in three ways, at rest on the column, on the ground or under the main boom.
SPX532 is suitable both for confined spaces, particularly in the glass market, and open areas, in the industrial maintenance and building sectors.
"Thanks to the compact dimensions and footprint, smaller than in the previous SPX527 and SPX536 models, and the excellent lifting capacity and maximum reachable height, SPX532 is positioned between the small size and the big size mini cranes and is the right answer to both rental and sale market needs" said Jefferson Candeo, director, Guindaste Aranha.