GSR founder wins career award
By Leila Steed11 October 2019
Vincenzo Gentili, the founder of access equipment manufacturer Gentili Scalificio Riminese (GSR) has received an ItalPlatform 2019 special career award.
The awards were held in association with the GIS access, cranes, transport and logistics show and recently took place in Piacenza, Italy. Gentili received the accolade, for a career spanning more 50 years, at a ceremony that was attended by guests, industry representatives and representatives of the Italian Army, in which he once served.
Gentili began his career as a mechanic and, after completing his military service in the Italian Navy, he went on to co-found Fratelli Gentili with his brother in 1968. Specialising in industrial lifting machines, Fratelli Gentili provided both mechanical and hydraulics services and manufactured booms and accessories for cranes. It was also said to be among the first manufacturers to adapt truck-mounted cranes for lifting people.
In 1976 Fratelli Gentili acquired Scalificio Riminese, a wooden staircase and ladder factory founded in Rimini in 1890. Following the acquisition, the Gentili brothers restructured the company's production method and a few years later began producing elevating platforms.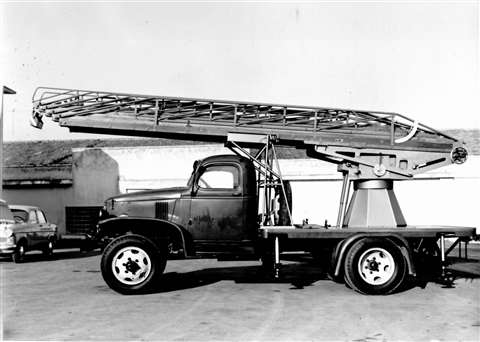 Nearly 15 years later, the brothers decided to separate the companies and in 1990 Gentili founded GSR, which specialised in the design and manufacture of truck-mounts. During the years that followed Gentili most notably obtained a patent for a mechanism designed to maintain a constant height and eliminate limit switches. It was used on one of the company's early machines and comprised a 13 meter two-arm machine on a 3.5 tonne truck.
Today, Gentili's company has a world-wide sales network, two production facilities, and has produced more than 8,000 aerial access unit.