Genie helps demolish Morandi safely
By Leila Steed16 July 2019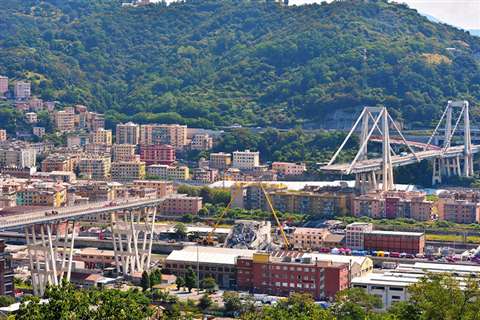 Two Genie SX-180 telescopic booms are being used as part of demolition works on the Morandi Bridge in Genoa, Italy.
After its partial collapse last year, concerns about the stability of the 1.2km long structure prompted Italian authorities to order its demolition.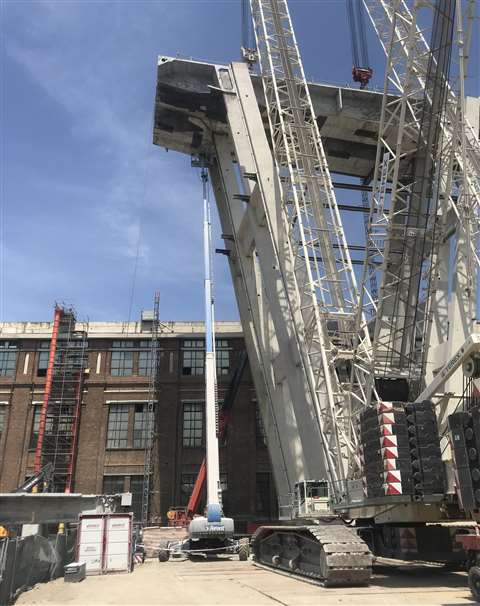 For the past six months, the two 180ft working height Genie SX-180 boom lifts have been supporting demolition workers involved in cutting iron and concrete from the remaining part of the bridge. The process requires operating the lifts in parallel with cranes, which are needed to bear the weight of the dismantled sections, before lowering them to the ground.
The SX-180 model was recommended for the project by equipment rental company Werent.
Enrico Piovan, head of Werent's Venice branch, said, "To perform their demolition task, workers needed aerial work platforms that would put them within easy reach of the road surface located 45m (147ft) from ground level. The job also implied extending the boom across an 18m (59ft) working area, the width of the viaduct's carriageway.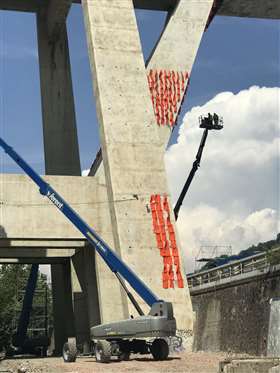 "Following a thorough needs analysis and risk assessment, we recommended using two telescopic Genie SX-180 booms."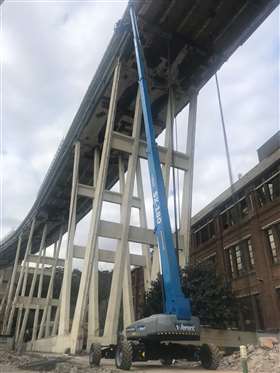 In August 2018, a 200m section of the Morandi bridge and one of its three 90m tall support pylons collapsed, claiming the lives of 43 people and leaving almost 600 homeless.
Inaugurated in the late 1960s, the bridge was a vitally needed connection between Genoa's industrial and logistical districts and its roads leading to northern Italy and the south of France.
With the site almost clear of demolition debris and the construction of a replacement bridge designed by architect Renzo Piano already begun, the two Genie SX-180 telescopic booms are expected to continue to assist the high-precision demolition work until around the end of September.
The Renzo Piano bridge, which will measure 1.1km long and over 45m high, is expected to be completed in early in 2020.