Genie releases ANSI music video
By Leila Steed30 April 2019
Mewp manufacturer Genie has released health and safety resources to help the industry better prepare for the new ANSI and CSA regulatory standards.
The company has published an online music video and a whitepaper guidance on producing a safe use plan with health and safety tips. Genie created the material to support OSHA's (Occupational Safety and Health Administration) National Safety Stand-Down to Prevent Falls in Construction week, which runs from 6 May to 10 May 2019.
Scott Owyen, Genie senior training manager Terex AWP, said, "The goal of OSHA's National Safety Stand-Down each year is to raise awareness of best practices for working safely at height. The new mewps standards in North America will go into effect soon, and our industry as a whole needs to start preparing now for the impact these changes will have on our fleets, our customers and equipment operators."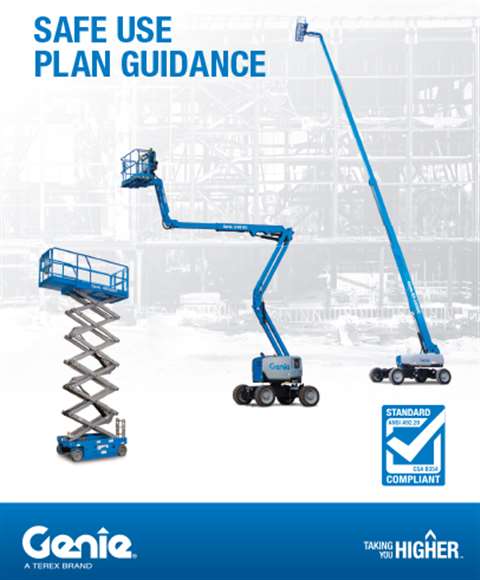 The company said it produced the music video 'Big Changes' in an effort to better capture customers' attention. Featuring Owyen and his team, the video highlights the importance of the new mewp standards' training requirements.
The new ANSI A92.22-2018 and CSA B354.7:17 standards require business owners that employ the use of mewps to have a safe use plan in place for their organisation.
Owyen said, "A well thought out plan can help keep everyone working around mewps safe by reinforcing best practices on the job."
The whitepaper provides tips on how to create a safe use plan that complies with the new mewp standards.