Hareket installation job
By Christian Shelton08 July 2019
Turkish heavy lifting and transportation company Hareket Heavy Lifting and Project Transportation Co. completed the installation of power generation equipment at the Takhiatash thermal power plant in Uzbekistan using an Enerpac SBL1100 telescopic hydraulic gantry. The gantry was used to lift and place two sets of gas turbines and generators weighing 357 tonnes and 292 tonnes respectively.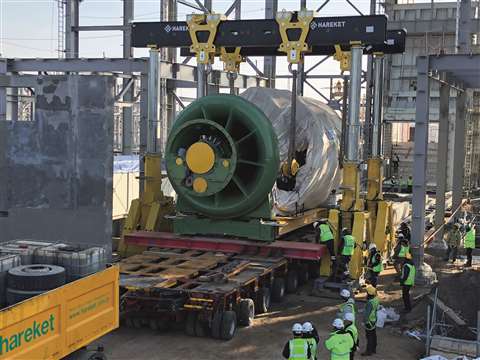 The turbines were lifted from SPMT and skidded 27 m into the plant along a 40 m gantry track and lowered on to a concrete foundation, followed by lifting and skidding the generators 16.5 m for positioning in front of the turbines.
The SBL1100 is Enerpac's highest capacity bare cylinder gantry. Equipped with three-stage lifting cylinders, the SBL1100 lifts up to 12 metres at the top of the third stage and can handle up to 385 tonnes (3780 kN) at the top of the first stage.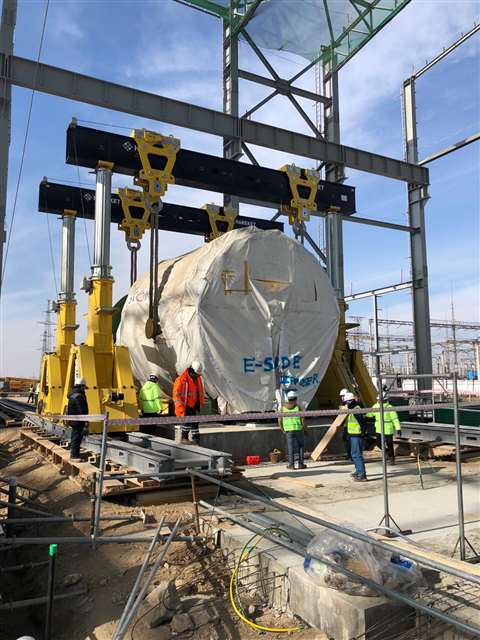 The SBL1100 has a lifting height of 12 metres