Heidelberg drops 'Cement' from its name
By Mike Hayes23 September 2022
The German building materials company formerly named HeidelbergCement has now rebranded as Heidelberg Materials.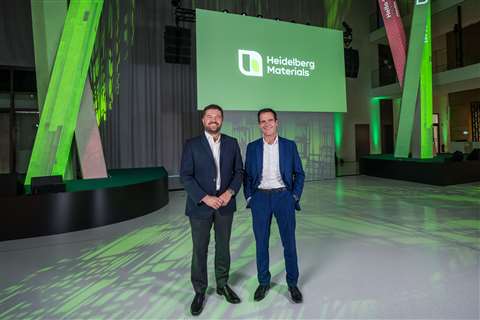 The firm said it had taken the decision to underline its "…pioneering role on the path to carbon neutrality and digitalisation in the building materials industry".
Unveiling the new identity at its headquarters in Heidelberg, the company said the change will roll out to domestic and international subsidiaries from next year.
Dr Dominik von Achten, chairman of the company's managing board, said, "We are proud of our cement business, but the company's range of services goes far beyond cement. Today and even more in the future.
"Our future is sustainable. Our future is digital, he said, adding, "We will be the first company in the world to offer carbon-free cement at large scale as early as 2024. We are vigorously driving forward the scaling of our CCUS [carbon capture usage and storage] activities: by 2030, we will reduce our CO2 emissions by 10 million tonnes with the projects we have already launched."
Jon Morrish, member of the managing board and responsible for the brand development, said, "As a pioneer on the path to carbon neutrality and circular economy in the building materials industry, we offer our customers sustainable value: By 2030, we aim to generate half of our revenue with low-carbon products."