High capacity Tadano all terrain for Cunzolo
By Christian Shelton21 May 2021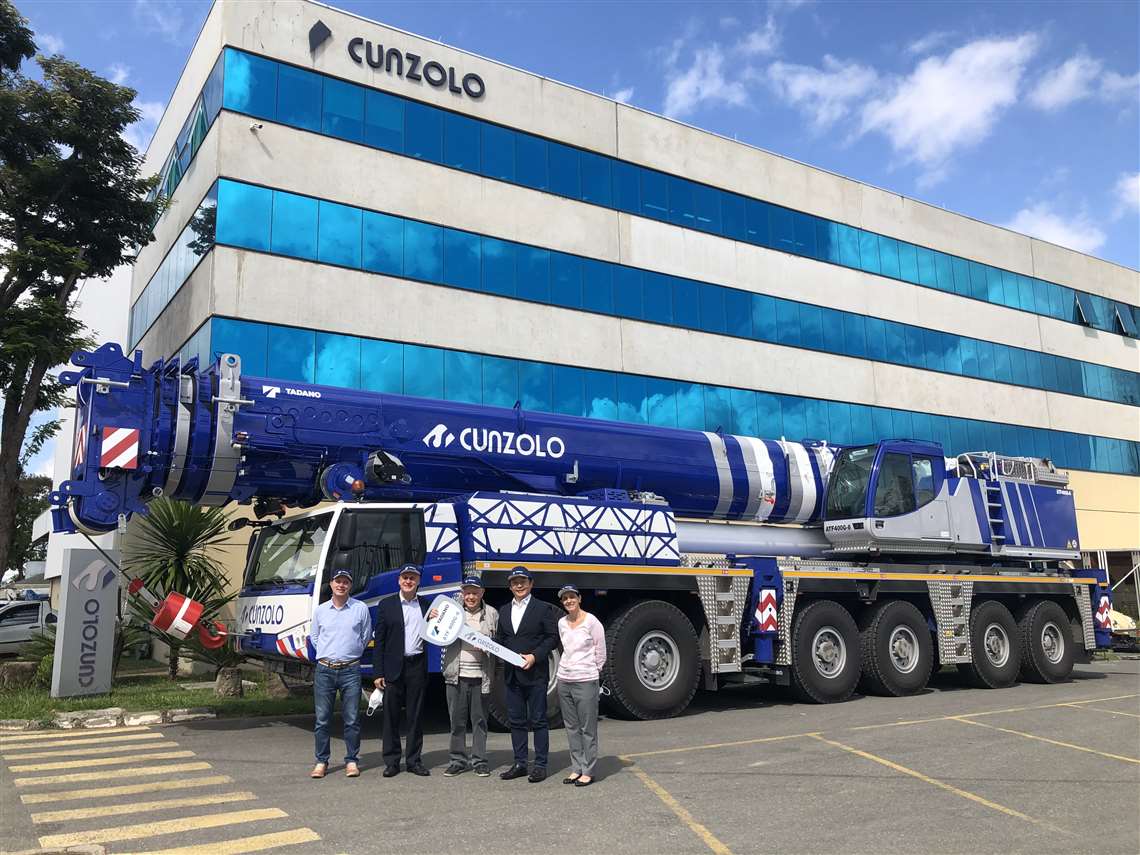 Brazilian crane service provider Cunzolo has bought a new fully-spec'd Tadano ATF 400G-6 all terrain crane.
The 400-tonne class crane will now be the largest capacity crane in the company's fleet – almost doubling the lift capacity of its previous largest crane. Cunzolo says the new large capacity all terrain will allow it to serve more customers and a wider range of jobs. In order to effectively transport the crane's boom, accessories, and the 136 tonnes of counterweight the company also acquired ten additional truck trailers.
The ATF 400G-6 comes with a 78.5 metre luffing jib and Tadano's 'Power System' boom suspension system, which is designed to increase lifting capacity. According to Tadano, the use of the Power System makes it possible to lift heavy loads while working with an extension. The ATF 400G-6 also has steerable axles for to increase manoeuvrability.
Cunzolo's crane operators have received preliminary training on key aspects of the crane's configuration and operation at Tadano Brasil, with additional training courses planned over the next two years of the crane's warranty period.
"With the new Tadano ATF 400G-6, we'll now be able to also meet the needs of customers who would have happily asked for a crane of this capacity class earlier on," said Cunzolo's general director Marcos Cunzolo. "We'll also be able to win over potential customers that originally never contacted us because we were missing a crane of this size in our fleet. Thanks to the ATF 400G-6, we'll now be able to add a whole series of lifts to our range of available services."