Hub built for cleaner engines
By Joe Sargent29 March 2019
A new hub for developing cleaner engines has been constructed by contractor Wilmott Dixon in Coventry, UK.
The new hub – the Centre for Advanced Low-Carbon Propulsion Systems (C-ALPS) – was designed by architectural firm Broadway Malayn.
It is hoped that this new centre will bring together the latest technology to deliver engine testing and new research into sustainable power concepts.
The new facility will produce next-generation electric, hybrid, petrol and diesel engines with the hope of boosting economy.
The facility will be available to car makers, aeroplane manufacturers, small and medium-sized business companies to accelerate the creation of new powertrain solutions across all modes of transport.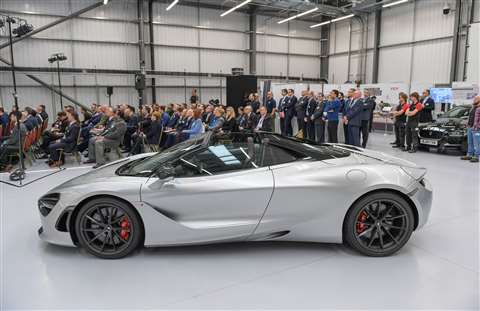 Experts from across the world will be able to conduct research into hybridisation, electrification and enhancement of conventional and alternative fuel-based powertrains.
The hub is part of a long-term collaboration between Coventry University and FEV, developers of advanced gasoline, diesel and hybrid powertrains and vehicle systems.
Professor Richard Dashwood, deputy vice-chancellor for research at Coventry University, said, "This collaboration is a welcome boost for the UK automotive industry.
"We have a real opportunity for the country to lead the rest of the world when it comes to developing low carbon propulsion systems and C-ALPS has a major role to play in making this happen."