JH Parabia adds TII girder bridge
By Leila Steed29 March 2019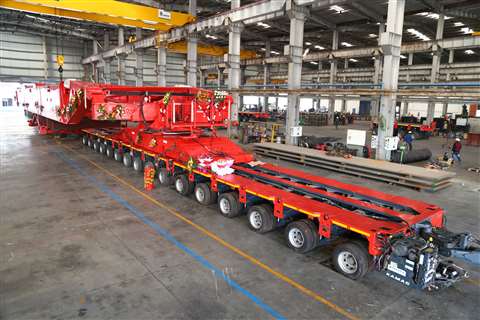 JH Parabia (JHP) has added an hydraulic girder bridge to its fleet in India.
The company ordered the 550 tonne capacity TIIGER-STB-550 from heavy duty vehicle manufacturer Transporter Industry International India (TII India), part of TII Group in Germany.
The specialist vehicle can carry at full capacity with 18 x 18 axles lines and can be modified to cope with the dimensions of its load. The girder bridge can be calibrated in length and width and can also tilt its height and angle.
Designed by engineers at TII Group in Germany, TII India manufactured the transport vehicle in India and delivered it directly to JH Parabia.