JLG publishes ladder safety white paper
By Leila Steed04 March 2021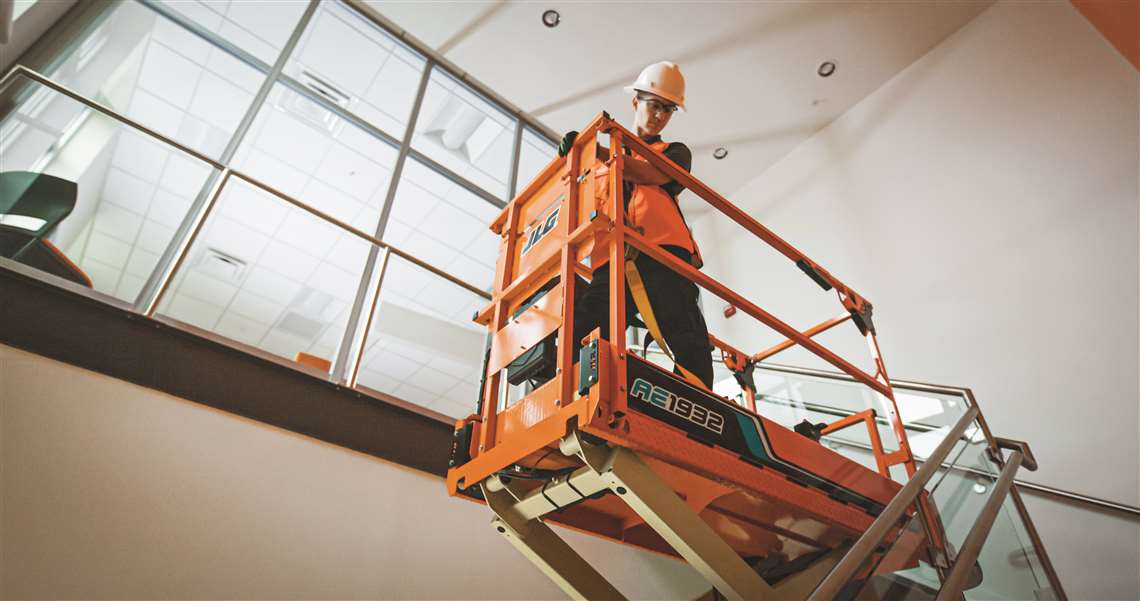 JLG has published a new white paper about the safe use of ladders in support of National Ladder Safety Month, which runs annually from the 22 February to the 31 March in the US.
JLG said it's new '5 Steps to Reach Zero Falls From a Ladder at Work' white paper details how its parent company Oshkosh and its brands are working to eliminate falls from ladders at work.
This initiative closely aligns with the goals of ALI's National Ladder Safety Month, the only movement dedicated exclusively to the promotion of ladder safety at home and work.
Described as a "proactive" effort towards the Occupational Safety and Health Administration's Voluntary Protection Program, the release of the white paper aims to raise awareness during the month-long ladder safety initiative, which is sponsored by the American Ladder Institute (ALI).
Jennifer Stiansen, JLG director of marketing, said, "Let's be honest, most companies don't give much thought to the overarching cost of using a ladder. But ladders are a major source of expensive injuries — and not just from falls or falling objects either.
"Ladders can lead to other occupational hazards, including ergonomic and overexertion injuries from strenuous movements and the carrying of them between work locations. These injuries lead to lost time, reduced productivity and costly workers compensation claims."
In addition to its new white paper, JLG has also published additional information on low-level access alternatives that can lower the risk of injury. With maximum working heights of 20ft, low level access equipment can be used for tasks such as fit outs, painting, lighting, fire alarm and sprinkler systems applications, which would traditionally require the use of a ladder.
Stiansen continued, "Low-level access products minimise the risk of falls and overuse injuries by reducing unnecessary climbing. Safety-conscious companies, including JLG's parent company Oshkosh, are committing more and more to the elimination of ladders where safer alternatives exist."