Julie Fuller appointed Tadano Mantis COO
By Alex Dahm25 March 2020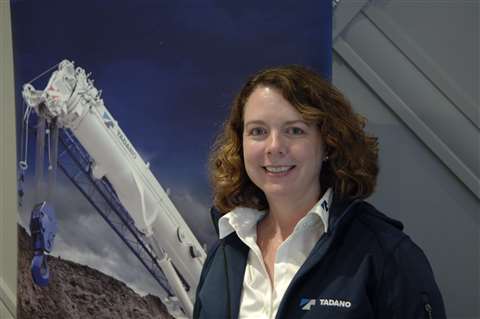 Tadano Mantis headquartered in the USA has appointed Julie Fuller as its new chief operating officer.
Fuller was previously engineering vice president. She has been at the company for 25 years, since pre-Tadano days when it was SpanDeck and Mantis Cranes. SpanDeck started in 1979 building small telescopic crawler cranes (a 9 tonne capacity model) and other types of crane.
Tadano acquired SpanDeck in December 2008 and the Mantis line of crawler cranes. The Tadano Mantis 15010 was the first model introduced after the acquisition in late 2009. Since then the capacity range has moved upwards. The latest Tadano Mantis model is the 160 US ton GTC 1600 launched at the US trade show ConExpo in March.