Kaeser introduces new compressor
By Leila Steed10 August 2020
Germany-based manufacturer Kaeser Kompressoren has released its new i.Comp 3 reciprocating air compressor.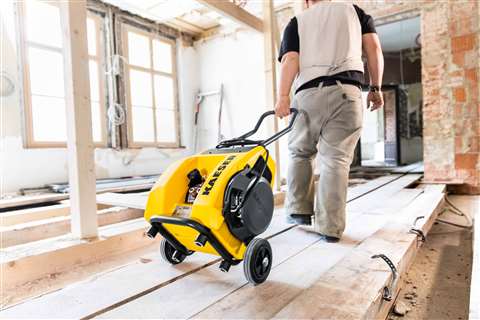 The latest portable model to be released by the company, the i.Comp 3 offers a constant pressure of up to 11 bar and includes a variable-speed motor, which allows it to operate without the need for an air receiver.
Ergonomically designed, the compressor is described as both durable and easy to handle. According to the manufacturer, the unit can be transported anywhere and is suitable for continuous operation.
Kaeser said that at cable lengths of 150 metres the unit still offered complete operation and reliability. The i.Comp 3 model includes the Kaeser controller, which features pressure preset and infinitely-variable speed capability.
The company said its new oil-free unit offered reduced servicing costs and that its rotation-sintered polyethylene enclosure helps to reduce noise and protect its internal components from damage.